Our Deals
We're proud of our track record of successful deals! And in addition, their specifics can be a great source of information when you're considering a new project. Read on to learn all the ins and outs:
Isosport acquired Tomplast from KJK
MP Corporate Finance acted as the exclusive M&A advisor to Isosport/Constantia Industries in the acquisition of Tomplast from KJK
Isosport is the world market leader in the field of plastic composite materials for the ski and snowboard industry and reliable quality supplier of high-performance films, sandwich panels, fiber composites, and tennis strings. Its subsidiary ISOKON in Slovenia is specialized in the production of extruded and pressed thermoplastic materials for various industries, such as the food industry, automotive industry and mechanical engineering. The company's skilled workforce bring their wealth of experience gained in the ski industry to exceed customer expectations and to develop new markets. As part of the privately managed, international industrial corporation Constantia Industries AG, Isosport's products are distributed all over the world.
Tomplast is a leading Slovenia-based company specialised in the production of injection moulded products. The company's end-market focus encompasses the automotive, caravan and furniture industry next to other consumer and industrial markets. The company operates two production sites in Slovenia (Mirna and Semič) and employs a skilled workforce of ~300 people.
The seller, KJK, is focused on private and public equity in European frontier markets, such as Eastern Europe and the Baltics. KJK has acquired Tomplast in 2016 and currently operates three dedicated funds.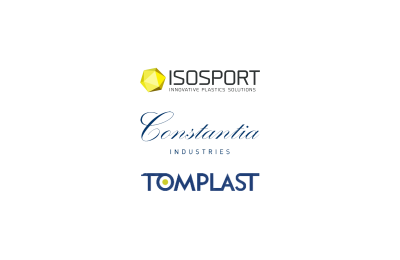 Isosport acquired Tomplast from KJK
The latest information about MP
Ready to start?!
Our teams of specialised dealmakers and ambitious M&A
challengers, are ready to take on your challenge – and exceed your expectations, every day.
Market leader in 8 fields of expertise
600+ industrial M&A projects
60+ professionals form the largest industrial M&A team
Adding credibility to your deal
Maximising your value with our challenger mindset