Our Deals
We're proud of our track record of successful deals! And in addition, their specifics can be a great source of information when you're considering a new project. Read on to learn all the ins and outs:
ARGO SA sold ARGO Egypt to ALPLA Group
MP Corporate Finance acted as the exclusive financial advisor to Greece-based ARGO SA in the sale of ARGO Egypt, their Egyptian subsidiary, to ALPLA. ARGO Egypt is manufacturing rigid plastic packaging products for the healthcare and food markets.
MP Corporate Finance was exclusively retained by ARGO SA to advise on the engagement of a new strategic partner to further develop ARGO Egypt's excellent technological capabilities, market positioning and backing the company's growth. The transaction underlines MP Corporate Finance's cross border excellence and packaging industry expertise. The transaction marks the 10th packaging transaction executed in the last 24 months.
ALPLA has acquired 100% of the shares in ARGO Egypt.
Established in 1971, ARGO SA supplies rigid packaging materials for the personal care, pharmaceutical, chemical and food sector. In close collaboration with its customers, the company develops, designs and produces a variety of containers and closures. The company is capable of different manufacturing technologies including extrusion blow moulding, injection blow moulding and injection stretch blow moulding.
Founded in 2011 as a greenfield project northeast of Cairo, ARGO Egypt is a highly successful manufacturer of rigid plastic packaging products for the North African healthcare and food markets. ARGO Egypt is the technological leader in the respective area unrivalled regarding its high quality products.
ALPLA is one of the leading companies in the area of packaging solutions and is renowned throughout the world for producing plastic packaging of the highest quality. Around 16,000 employees at 154 locations across 40 countries produce high-quality packaging for brands in the food, drinks, cosmetics and cleaning industries. ALPLA is celebrating its 60th anniversary in 2015.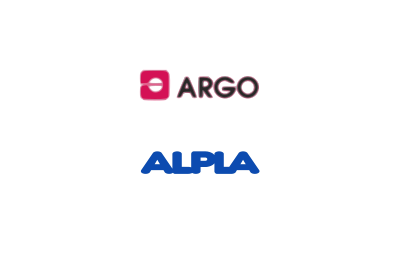 The founders' families sold Argo to Alpla
We really appreciated MP-Team assistance throughout the entire procedure. Very skilled and professional, dynamic, strong negotiators, they supported us on every step in order to finalize the deal positively and in due time. We highly recommend them and we are looking forward to collaborate with them in the near future.

Dimitra Mitrogiannopoulou, President at ARGO S.A., Greece
The latest information about MP
Ready to start?!
Our teams of specialised dealmakers and ambitious M&A
challengers, are ready to take on your challenge – and exceed your expectations, every day.
Market leader in 8 fields of expertise
600+ industrial M&A projects
60+ professionals form the largest industrial M&A team
Adding credibility to your deal
Maximising your value with our challenger mindset