Our Deals
We're proud of our track record of successful deals! And in addition, their specifics can be a great source of information when you're considering a new project. Read on to learn all the ins and outs:
Flextronics sold Paderborn site to Selcom and 4K Invest
MP Corporate Finance acted as exclusive financial advisor to Flextronics International Ltd. in the spin-off of the company's German special business solutions unit in Paderborn to 4K Invest & Selcom SpA, who thereby gained a major footprint in the German EMS market.
Flextronics is a leading electronic manufacturing services (EMS) provider with international activities and customer exposure. The company generated $ 26.1 billion sales in 2014 and employs a staff of more than 200,000 employees.
The new owners of Periscope are a consortium of Selcom SpA, an Italian SME provider, which is financially backed by German private equity fund 4K Invest AG. Headquartered in Castel Maggiore, IT, Selcom operates sites in the US, Tunesia and China. Prior to the transaction, Selcom lacked significant customer exposure in Germany, which represents Europe's biggest single EMS market. Periscope signifies the immediate establishment of a significant footprint for Selcom, thus enhancing the group's profile as international EMS Provider.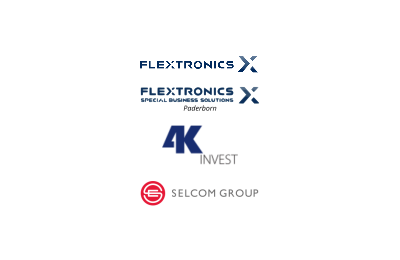 Flextronics SBS Paderborn sold to 4K Invest/Selcom Group
In a transaction process with several bidders, the MP team performed highly professional with excellent negotiation abilities (they were very familiar with the target company's financials) and very strong leadership capabilities. They had an outstanding flexibility and organized the whole bidding process in a very efficient manner. I would always recommend the MP team for future Projects.

Guido Brockhausen, Counsel at Hogan Lovells International LLP, Germany
The latest information about MP
Ready to start?!
Our teams of specialised dealmakers and ambitious M&A
challengers, are ready to take on your challenge – and exceed your expectations, every day.
Market leader in 8 fields of expertise
600+ industrial M&A projects
60+ professionals form the largest industrial M&A team
Adding credibility to your deal
Maximising your value with our challenger mindset