Our Deals
We're proud of our track record of successful deals! And in addition, their specifics can be a great source of information when you're considering a new project. Read on to learn all the ins and outs:
Isosport acquired Novo Tech Group from Avallon
MP Corporate Finance acted as the exclusive M&A advisor to Isosport/Constantia Industries in the acquisition of Novo Tech Group from Avallon
Isosport is the world market leader in the field of plastic composite materials for the ski and snowboard industry and reliable quality supplier of high-performance films, sandwich panels, fiber
composites, and tennis strings. Its subsidiary ISOKON in Slovenia is specialized in the production of extruded and pressed thermoplastic materials for various industries, such as the food industry, automotive industry and mechanical engineering. The company's 600 skilled employees bring their wealth of experience gained in the ski industry to exceed customer expectations and to develop new markets. As part of the privately managed, international industrial corporation, Constantia Industries AG, Isosport's products are distributed all over the world.
Novo Tech Group is a leading manufacturer of high-quality plastic products, which are applied in many different industries. The company's products range from spray suppression flaps for commercial vehicles, entrance and door mats, artificial surfaces such as grass and snow for the sports industry to matting for poultry breeding. The production sites are located in Poland and Romania with an additional sales location in Belgium.
The seller, Avallon MBO, is an experienced and trusted investor in the management buyout field. For twenty-five years, it has been carrying out investments in Poland and CEE together with managers. It has participated in over one hundred transactions, and the total value of funds it has raised for investment purposes is over EUR 300 million.
The acquisition will further strengthen Isosport's market leadership and product portfolio of innovative and high-quality plastics solutions. The transaction also opens the door to new geographies
and end-markets.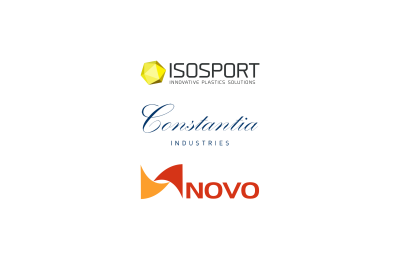 Isosport acquired Novo Tech Group from Avallon
MP provided excellent support to Isosport/Constantia Industries in pursuing its buy&build strategy. The proactive, highly professional, diligent and very pragmatic attitude were elementary success factors in our project. We look forward working on the next transaction with MP

Karl Mad, Managing Director at Isosport
The latest information about MP
Ready to start?!
Our teams of specialised dealmakers and ambitious M&A
challengers, are ready to take on your challenge – and exceed your expectations, every day.
Market leader in 8 fields of expertise
600+ industrial M&A projects
60+ professionals form the largest industrial M&A team
Adding credibility to your deal
Maximising your value with our challenger mindset