Our Deals
We're proud of our track record of successful deals! And in addition, their specifics can be a great source of information when you're considering a new project. Read on to learn all the ins and outs:
KEBA acquired majority stake in Delem
MP Corporate Finance acted as exclusive financial advisor to KEBA AG, a provider of industrial automation solutions, in the acquisition of Delem bv, a manufacturer of machine controls for the metal processing industries.
DELEM is a leading player in the automation of sheet metal processing machines. KEBA thereby strengthens its position in the automation field and broadens its portfolio of catered industry sectors. MPCF advised KEBA in a structured acquisition process, spanning from the definition of the acquisition strategy through the management of the transaction process until closing.
DELEM B.V., founded in 1976 as Van Doorne's Electronica voor Machinebouw, is the technological leader in the sheet metal machinery automation segment. As global player, the company has an excellent market position especially in Asia and is highly successful due to a superior business model. Gerhard Luftensteiner, CEO of KEBA AG CEO highlights:
"We are delighted to have acquired DELEM, as it is a company that possesses extensive experience and excellent know-how in press brake automation and supplies outstanding solutions which are relied upon by leading machine manufacturers around the world."
DELEM's founders handed over the operations to an experienced management team some years ago, and now subsequently exit as shareholders to KEBA, as new partner fostering the future development of the company. Within the KEBA Group, DELEM will continue to be an independent entity and operations will remain in the hands of the management team. Eddie Draaisma, the DELEM CEO, expresses:
"We are extremely pleased to have KEBA as new owner, as we know that we share a common philosophy of innovation and closeness to the customer. This means that DELEM's further development can be actively pursued."
As Gerhard Luftensteiner, the KEBA CEO explains: "As a consequence of the DELEM takeover, KEBA's industrial automation business area, currently covering the plastics, robotics, packaging and mobile operation/ HMI (Human Machine Interface) segments will grow to include sheet metal working and thereby considerably strengthen our market position. KEBA is thus continuing its systematic internationalization process, involving both expansion and the foundation of new subsidiaries."About KEBA: KEBA is an internationally successful company with a focus on industrial, banking and services, and energy automation. With its branches in Europe, the USA and Asia, KEBA projects generating sales of around EUR 145 million for the current business year ending March 31, 2013.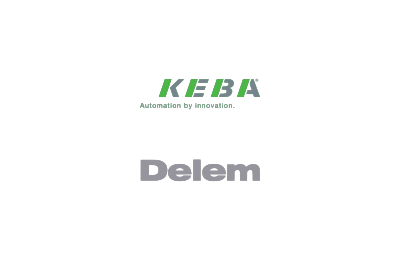 KEBA acquired Delem from the van Doorne family and the management
Once again MP proved to be a highly valuable challenger of both our own and the sellers' position during the entire M&A process! The team – as in previous transactions – put to work their extraordinary know-how and expertise not only in the Automation market but also their unique understanding of the workings of a business and the leverage thereof during challenging contract negotiations!

Gerhard Luftensteiner, CEO and Shareholder at KEBA AG, Austria
An der Zusammenarbeit mit MP schätze ich die Kombination aus Branchenexpertise und M&A-Erfahrung.

Gerhard Luftensteiner, CEO at KEBA, Austria
The latest information about MP
Ready to start?!
Our teams of specialised dealmakers and ambitious M&A
challengers, are ready to take on your challenge – and exceed your expectations, every day.
Market leader in 8 fields of expertise
600+ industrial M&A projects
60+ professionals form the largest industrial M&A team
Adding credibility to your deal
Maximising your value with our challenger mindset