Our Deals
We're proud of our track record of successful deals! And in addition, their specifics can be a great source of information when you're considering a new project. Read on to learn all the ins and outs:
Klein & Blazek
MP Corporate Finance acted as the exclusive financial advisor to the shareholders of Klein & Blazek s.r.o, a Czech based metal stamping and machining company, in arranging their succession.
Peter Klein, managing director and the son of one of the two founders, acquired the majority share of the company. This shareholder buyout transaction triggered a restructuring process of equity, optimally solving the succession planning for the company between the existing shareholders.
The transaction enabled the Czech company to further pursue its successful growth target in the coming years. No changes in management are planned.
For more than 30 years, the company Klein & Blazek has been focusing on serial deliveries of metal components for the automobile industry. Its offices are located in Nordmähren, near the Polish border, in Stity. Thanks to its financial strength, the company was able to set up an impressive machine capacity in the last years, thus reaching a leading position with numerous international and local customers.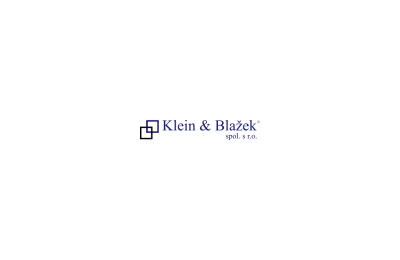 The owners sold Klein & Blažek to Mr. Petr Klein
Die Zusammenarbeit mit MP bei der Gestaltung der Nachfolge war außerordentlich hilfreich für uns. Durch langjährige Erfahrung und professionelle Transaktionsarbeit wurde die für die Beteiligten beste Lösung umgesetzt, welche die weitere positive Entwicklung der Gesellschaft unterstützt.

Petr Klein, CEO at Klein & Blažek, Czech Republic
The latest information about MP
Ready to start?!
Our teams of specialised dealmakers and ambitious M&A
challengers, are ready to take on your challenge – and exceed your expectations, every day.
Market leader in 8 fields of expertise
600+ industrial M&A projects
60+ professionals form the largest industrial M&A team
Adding credibility to your deal
Maximising your value with our challenger mindset