Our Deals
We're proud of our track record of successful deals! And in addition, their specifics can be a great source of information when you're considering a new project. Read on to learn all the ins and outs:
Kresta acquired majority stake in Triplan
MP Corporate Finance acted as the exclusive financial advisor to KRESTA industries for the acquisition of publicly listed German TRIPLAN AG and the arrangement of the acquisition financing.
In pursuit of its long-term growth strategy KRESTA industries, a leading company in the field of plant construction services for the chemical, petrochemical and paper industries industry acquired the majority of the shares of TRIPLAN AG, one of Europe's largest independent process engineering and industrial plant construction consulting companies, from Cross Industries AG.
KRESTA's end-to-end plant construction solutions range from the basic engineering, consulting, over to component manufacturing and erection works to runtime lifecycle services. Headquartered in Austria, KRESTA is active worldwide with around 1,100 employees and at more than 15 industrial sites, generating a turnover of over EUR 180million and being well recognized as one of the leading players within this field.
TRIPLAN, headquartered near Frankfurt and publicly listed, offers high-tech engineering services for constructing complex production, industrial and power plants all over the world. Around 500 employees support customers in projects ranging from on-site operational management to comprehensive general contractor projects. Itsdecentralisedorganisation with branches in all the industrial areas of Germany, Austria and Switzerland is complemented by national sector centres for the chemicals & general plant construction, refinery & petrochemical and life sciences sector focal points, where it stand outs for its expertise in project implementation.
TRIPLAN's process engineering, onsite-service and EPCM competencies complement the end-to-end value chain of KRESTA, expanding KRESTA's engineering force with more than 400 specialist engineers. The acquisition of TRIPLAN AG therefore perfectly fits with KRESTA's long-term growth strategy and enables KRESTA to significantly strengthen its market position in the plant construction industry, further developing the group into an encompassing one-stop solution provider for clients globally.
MP Corporate Finance also accompanied KRESTA on the last 6 transactions within the previous years, advising on the long-term buy and build strategy and corporate financing. The complex transaction once more proves MP's outstanding expertise in realizing growth-enhancing M&A transactions for plant construction industry clients.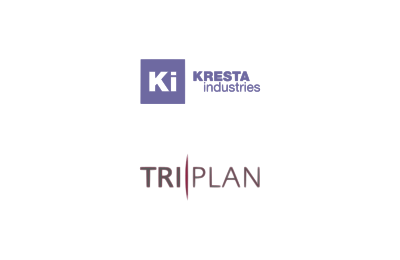 Kresta Industries acquired 50,01% in Triplan from Cross Industries
Die Entscheidung für MP war für KRESTA vor allem eine Frage des Vertrauens in die Qualität des Unternehmens und der Menschen dahinter. Diese für mich sehr wichtigen Eigenschaften wurden von unseren Partnern bei MP in den Jahren unserer Zusammenarbeit immer wieder aufs Neue sehr überzeugend bestätigt.

Franz Kreuzer, Executive Partner at KRESTA Industries Gruppe, Austria
Fachlich kompetent, kreativ und verhandlungsstark. Sehr angenehm und zuverlaessig in der Zusammenarbeit.

Dr. Ernst Lindl, Partner at GVW, Germany
The latest information about MP
Ready to start?!
Our teams of specialised dealmakers and ambitious M&A
challengers, are ready to take on your challenge – and exceed your expectations, every day.
Market leader in 8 fields of expertise
600+ industrial M&A projects
60+ professionals form the largest industrial M&A team
Adding credibility to your deal
Maximising your value with our challenger mindset