Our Deals
We're proud of our track record of successful deals! And in addition, their specifics can be a great source of information when you're considering a new project. Read on to learn all the ins and outs:
Periscope GmbH sold its business operations to Cemtrex Inc.
MP Corporate Finance acted as the exclusive financial advisor to Periscope GmbH in the sale of its business operations during self-administrated insolvency to New York-based Cemtrex Inc., a Nasdaq-listed technology, industrial & manufacturing company.
With roots in one of the oldest German industrial conglomerates, Periscope provides high-end electronic manufacturing services, mainly for automotive and industrial applications.
Cemtrex is a stock-market listed industrial services company with headquarters in New York, NY, USA. The group provides high-end B2B products and services to various industries, including electronic manufacturing services through its German subsidiary ROB-Cemtrex.
The acquisition of Periscope marks another step in Cemtrex's establishment of firm foothold in the European electronics industry. Together with ROB, Periscope is envisaged to secure a broader base and larger market share in Europe's most important single EMS market. Says Cemtrex CEO Saagar Govil: 'This acquisition is a significant strategic milestone in our effort to strengthen our position in the European EMS market and get into the exponentially growing automotive market. German automobile companies are driving innovation in the industry and we are eager to tap into this market for the future.
For Periscope, who encountered increasing financial challenges during the second half of 2015, the acquisition by Cemtrex signifies securing future existence at its current location in Paderborn, Germany. With Cemtrex taking over all assets to continue electronic manufacturing operations, the vast majority of employees will be able to retain their jobs, helping develop the company, now operating as ROB Cemtrex Automotive GmbH, into a reliable and trusted partner to major Automotive OEMs and Tier-1 suppliers.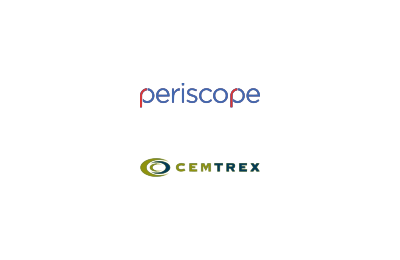 Periscope sold its business operations to Cemtrex
The latest information about MP
Ready to start?!
Our teams of specialised dealmakers and ambitious M&A
challengers, are ready to take on your challenge – and exceed your expectations, every day.
Market leader in 8 fields of expertise
600+ industrial M&A projects
60+ professionals form the largest industrial M&A team
Adding credibility to your deal
Maximising your value with our challenger mindset