Our Deals
We're proud of our track record of successful deals! And in addition, their specifics can be a great source of information when you're considering a new project. Read on to learn all the ins and outs:
The shareholders sold 100% of Ringele to Obermark
MP Corporate Finance acted as the exclusive M&A advisor to the shareholders of Ringele AG on the 100% sale of the company to Obermark
Ringele AG, located in Pratteln, is a leading Swiss high-tech sheet metal solutions provider for complex manufacturing. Based on its special expertise in manufacturing of high-mix & advanced sheet metal products and systems, the company serves a diverse group of blue-chip customers in regulated markets.
Ringele AG combines its unique operational setup of performing all manufacturing processes in-house with living a lean corporate culture. This allows it to achieve continually improvements in efficiency and productivity.
Obermark invests in medium-sized, market-leading companies with lasting competitive advantage. It buys companies to hold them. For good.
Obermark considers the established access that Ringele AG has to the medical market and its growth prospects attractive. The experienced and successful management team will continue to manage the company. Obermark as the new owner will support the company on its long-term growth path and is the new permanent home of Ringele AG.
MP Value Added
MP maintained a longstanding relationship with the shareholders of Ringele AG and supported them along all the steps of the sell-side process from the development of the strategy how to best position the company, preparation of necessary documentation and shortlisting of the most suitable long-term financial investors and strategic parties from its broad contact base in the industry.
The team executed a structured auction process including preparation and moderation of a highly efficient due diligence and negotiation process all the way to signing & closing of the transaction.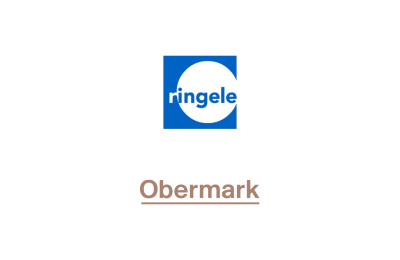 The shareholders sold 100% of Ringele to Obermark
MP has excellent knowledge in our specific industry segment and was able to access the right and suitable investors. They guided us well through every step of the transaction.

Urs Leuenberger / Andreas Zurbrügg, Managing Director at Ringele AG
The latest information about MP
Ready to start?!
Our teams of specialised dealmakers and ambitious M&A
challengers, are ready to take on your challenge – and exceed your expectations, every day.
Market leader in 8 fields of expertise
600+ industrial M&A projects
60+ professionals form the largest industrial M&A team
Adding credibility to your deal
Maximising your value with our challenger mindset