Our Deals
We're proud of our track record of successful deals! And in addition, their specifics can be a great source of information when you're considering a new project. Read on to learn all the ins and outs:
Trenkwalder acquired Activia Personaldienstleistungen
MP Corporate Finance acted as the exclusive financial advisor to Trenkwalder Personaldienste AG the market leader in personal leasing in Central Europa in the acquisition of Activia Personaldienstleistungen GmbH.
Trenkwalder AG takes over 100 percent of the domestic competitor activia Personaldienstleistungen GmbH, based in Klagenfurt. Although Trenkwalder AG is aiming for a leading position in the CEE region, it is also part of the strategy to further expand the market leader position in the domestic market. With the acquisition of activia, Trenkwalder is significantly strengthening its presence in the south of Austria. By becoming part of the Trenkwalder network, activia benefits above all from the economic strength and internationality of the group.
activia GmbH is primarily active in the areas of personnel provision, personnel consulting and placement, as well as payroll and integration leasing. In 2006, it achieved a turnover of 15 million euros.
Trenkwalder Personaldienste AG is by far the largest provider of personnel in Austria and the market leader in Hungary, Slovakia and the Czech Republic. In total, the Trenkwalder Group will generate a turnover of around 500 million euros in 2006. The international workforce of the company, which was founded in 1985 as a "one man" company, will increase to 42,000 employees. Trenkwalder is now represented on the market with a total of more than 240 locations in Europe (Austria, Germany, Italy, Croatia, Liechtenstein, Poland, Romania, Switzerland, Serbia, Slovakia, Slovenia, the Czech Republic and Hungary).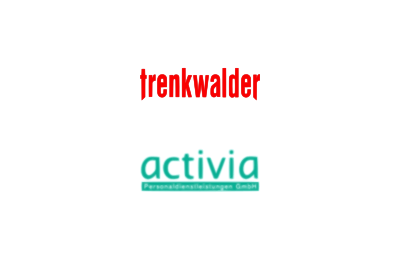 Trenkwalder acquired Activia from the owners
The latest information about MP
Ready to start?!
Our teams of specialised dealmakers and ambitious M&A
challengers, are ready to take on your challenge – and exceed your expectations, every day.
Market leader in 8 fields of expertise
600+ industrial M&A projects
60+ professionals form the largest industrial M&A team
Adding credibility to your deal
Maximising your value with our challenger mindset