Our Deals
We're proud of our track record of successful deals! And in addition, their specifics can be a great source of information when you're considering a new project. Read on to learn all the ins and outs:
Wuppermann acquired H&B Fertigungstechnik
MP Corporate Finance acted as the exclusive advisor to Wuppermann AG in the acquisition of H+B Fertigungstechnik GmbH, a producer of sheet metal structures for the commercial vehicle market.
H&B Fertigungstechnik GmbH has been producing welding assembly groups, components and parts since 2000 (made of general construction steel, special steel and aluminium) for use in the commercial vehicles industry, materials handling and hoisting technology, as well as custom builds, appliances and special series for mechanical engineering, etc. Important customers of the company include commercial vehicle construction, producers of materials handling and hoisting technology, manufacturers of rail vehicles, military technology and mechanical engineering. Before the takeover, the company was owned by private individuals.
The German family enterprise Wuppermann has its offices in Leverkusen. In Austria, the Wuppermann Group has four companies: Wuppermann Metalltechnik GmbH, Wuppermann Bandstahl GmbH, Wuppermann Austria GmbH and Dienstleistungsgesellschaft Wuppermann Business Services GmbH. 100% of the Wuppermann AG is owned by private individuals, earning profits of more than EUR 450 million – voestalpine Stahl GmbH owns a share of 30% in Wuppermann Austria GmbH and Wuppermann Bandstahl GmbH.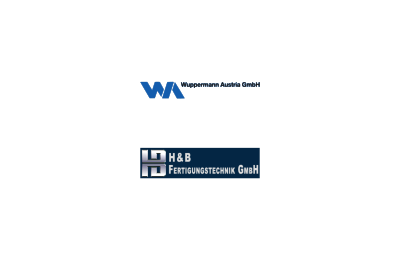 Wuppermann acquired H&B Fertigungstechnik from the owners
The latest information about MP
Ready to start?!
Our teams of specialised dealmakers and ambitious M&A
challengers, are ready to take on your challenge – and exceed your expectations, every day.
Market leader in 8 fields of expertise
600+ industrial M&A projects
60+ professionals form the largest industrial M&A team
Adding credibility to your deal
Maximising your value with our challenger mindset