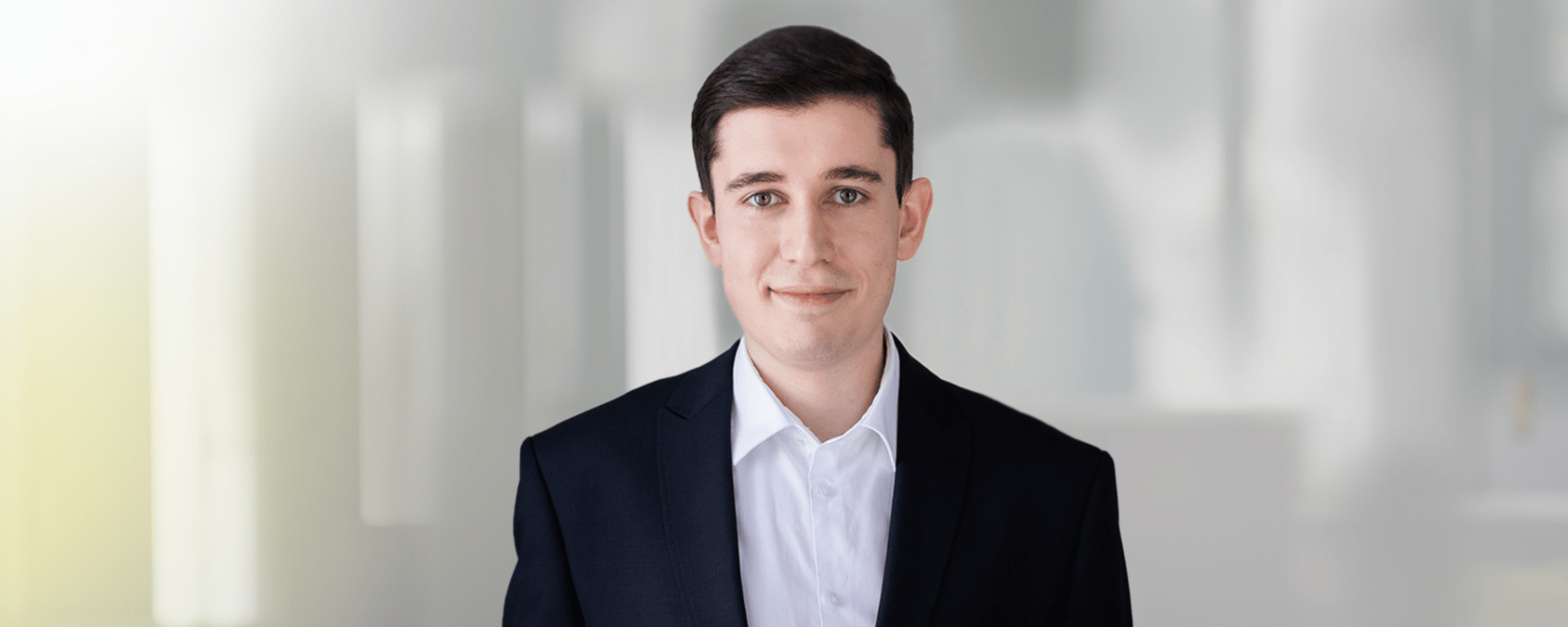 I started working at MP Corporate Finance about two months ago. This was my very first exposure to investment banking. I was certainly eager to step into my new role as a business development analyst.
After an office tour and meeting my new colleagues on my first day, my initial two weeks were mostly packed with individual onboardings, which were held by various team members. The topics of the onboardings ranged from the introduction to the typical business development tasks to factual and technical insights into MP's methods of operating on the buy-side and sell-side and into the world of M&A in general. Not only did the vast expertise of my fellow co-workers become evident to me at this point, but I also had the chance to get to know my colleagues better from the very beginning of my tenure at the firm since every single onboarding was held by a different team member. This ensured a smooth start to my new job.
Meeting the dealmaker
Meeting the dealmaker (whom I primarily assist in business development) was definitely an interesting experience worth sharing. He sat down with me on my first day and briefly initiated me into the workings of the automotive global value chain as well as the future outlooks of the industry. During this small interchange, I immediately realised how much I could learn at my current workplace. It came as a surprise to me when the dealmaker prompted me to get my jacket and to follow him outside of our office. When we reached the parking lot, he demonstrated the most relevant interior and exterior car parts using his own vehicle as an example – a brilliant knowledge transfer with a touch of humour!
At the end of my initial week, I received instructions for my first concrete tasks. Being exposed to so much new information, these tasks seemed daunting at first but after shortly gathering advice from my fellow BD analysts, I felt assured that I could take up the new challenges ahead of me.
What did I learn in the first month?
Building on the informative onboardings, I also had the opportunity to participate in several additional external trainings and workshops in the second half of my first month, which were made available for all employees. These trainings helped me further broaden my applied knowledge in financial modeling as well as my soft skills. As I did not have prior experience in the M&A field, I learned various new terms, acquired pivotal financial database competences and improved my research capabilities during my first month. As I am mainly involved in MP's automotive sector team, I was also able to gain a good understanding of the current market trends, the relevant automotive players and the corresponding strategic rationale from the perspective of an M&A advisor in this domain. Moreover, by means of performing my tasks, I adopted new approaches to tackle complex problems. Last but not least, the "war stories" from previously closed deals by MP, which my colleagues shared with me, additionally inspired me to strive for excellent results.
What makes MP a unique employer?
As I had previously interned at larger corporations, the team cooperation and the sense of a "flat hierarchy" at MP struck out to me the most during my first month. Being able to count on the support of virtually every team member makes the atmosphere at the firm and the work itself truly enjoyable for me. Furthermore, at MP, your opinions, ideas or inputs are always welcomed and valued – regardless of whether you are a junior analyst or a senior manager – you possess the flexibility to make a difference by acting on your own initiative, thereby enhancing your entrepreneurial spirit in the process. An additional positive impression is the fact that career development and personal growth play an essential role at MP – not least owing to the existing comprehensive promotion procedure. To sum up, MP Corporate Finance offers a very dynamic and performance-driven work environment, which I am truly glad to be a part of.
The latest information about MP
Ready to start?!
Our teams of specialised dealmakers and ambitious M&A
challengers, are ready to take on your challenge – and exceed your expectations, every day.
Market leader in 8 fields of expertise
600+ industrial M&A projects
60+ professionals form the largest industrial M&A team
Adding credibility to your deal
Maximising your value with our challenger mindset