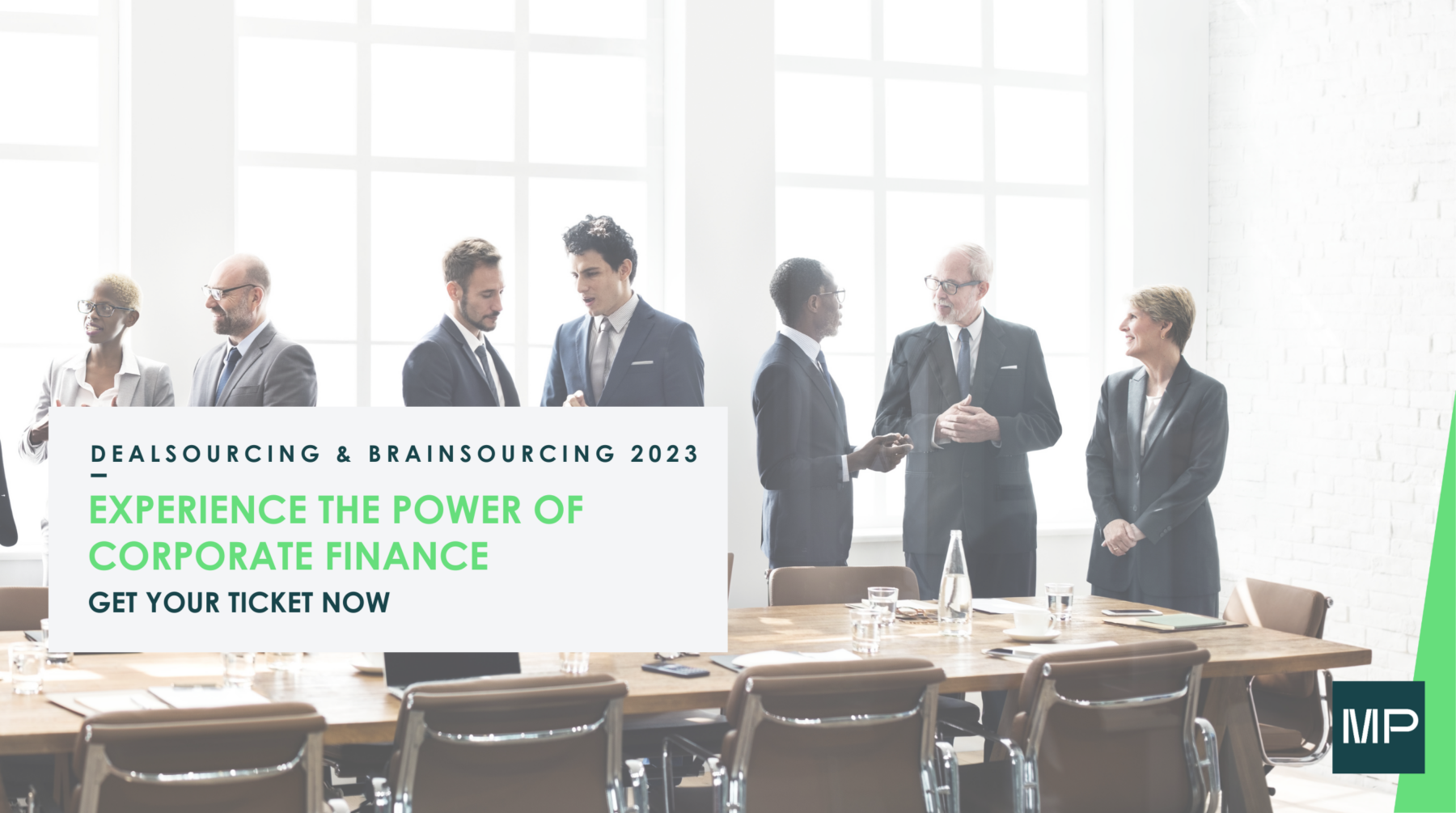 We are partners of Dealsourcing 2023!
We are excited to announce our participation in the highly anticipated Dealsourcing event on September 12th, 2023, in Frankfurt. The event is hosted by FINANCE Think Tank and is a unique opportunity for the Corporate Finance community to connect and engage with like-minded professionals.
Our founding partner Roman Göd will host a captivating panel discussion titled "Re-industrialisation of Europe. What opportunities does this offer for M&A?". Together with industry professionals from Baker McKenzie, Deutsche Bank, and Deutsche Beteiligungs AG, he will share valuable insights, innovative ideas, and strategic guidance to stay ahead in this dynamic industry. We are excited to connect with thought leaders and potential partners to shape our dynamic industry's future collectively.
We cordially invite you to join us at Dealsourcing 2023. Find more information and secure your ticket now: Get your ticket for Dealsourcing 2023 here
Stay tuned and follow us on LinkedIn for further updates as we approach the amazing Dealsourcing 2023.
See you at Dealsourcing 2023!
The latest information about MP
Ready to start?!
Our teams of specialised dealmakers and ambitious M&A
challengers, are ready to take on your challenge – and exceed your expectations, every day.
Market leader in 8 fields of expertise
600+ industrial M&A projects
60+ professionals form the largest industrial M&A team
Adding credibility to your deal
Maximising your value with our challenger mindset