Our Deals
We're proud of our track record of successful deals! And in addition, their specifics can be a great source of information when you're considering a new project. Read on to learn all the ins and outs:
Actebis acquired NTPlus
MP Corporate Finance acted as the exclusive financial advisor to Actebis in the acquisition of TC-distributor NT Plus .
With a turnover of 400 million euros, NT plus AG is the German market leader for distribution in the telecommunications trade. Founded in 1990, the company has a broad customer and supplier base with more than 12,000 active specialist trade partners and more than 10,000 products from the areas of mobile communications, network marketing, navigation, fixed network terminals, office equipment, telecommunications equipment and systems from 120 manufacturers and network operators.
Actebis was founded in 1986 and is one of Europe's leading wholesale companies for products, solutions and services in the fields of information technology, telecommunications and consumer electronics. It distributes around 160,000 articles from 350 manufacturers as well as numerous value-added services. The group is active in seven European countries, in Denmark, Germany, France, the Netherlands, Norway, Austria and Sweden, with its own companies.
Actebis GmbH's goal is to expand telecommunications as a third strategic pillar, alongside information technology and consumer electronics, both in Germany and Europe.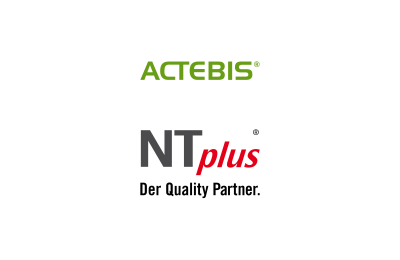 Actebis acquired NTPlus from the founder
The latest information about MP
Ready to start?!
Our teams of specialised dealmakers and ambitious M&A
challengers, are ready to take on your challenge – and exceed your expectations, every day.
Market leader in 8 fields of expertise
600+ industrial M&A projects
60+ professionals form the largest industrial M&A team
Adding credibility to your deal
Maximising your value with our challenger mindset