Our Deals
We're proud of our track record of successful deals! And in addition, their specifics can be a great source of information when you're considering a new project. Read on to learn all the ins and outs:
Alupress Group sold its Berlin Site to Callista Private Equity
MP Corporate Finance acted as the exclusive financial advisor to Alupress Group in the sale of its Berlin Site to Callista Private Equity
Alupress Berlin GmbH is a machining specialist for the Automotive sector with main products concerning steering and powertrain applications for electric, hybrid and combustion engines.
Key competences include milling, turning & lathing, electrochemical deburring as well as high pressure deburring, washing and top-notch control mechanisms to serve the highest quality needs of international Tier-1 customers.
Callista Private Equity is specialized on acquisitions of underperforming Group subsidiaries, consolidated non-core affiliated companies and business units facing special situations.
Through the acquisition of Alupress Berlin, Callista Private Equity further expands its automotive portfolio and will be able to realize significant synergies between existing investments in this segment. Alupress Berlin can benefit from an experienced investor who has the necessary toolkit to further develop the site to an independent machining expert.
MP Value Add
MP managed a streamlined and competitive process during a delicate company restructuring phase securing the commitment of strategic and European financial investors in a complex asset deal structure.
Additionally the team supported the owners in preparing the company for a challenging carve-out scenario and accompanied all parties post-signing in a demanding and complex closing process.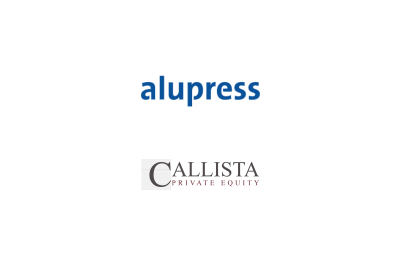 Alupress Group sold its Berlin Site to Callista Private Equity
MP was a reliable partner for me from day one in all matters concerning this challenging project. From the first approach of investors including a global coverage of all relevant strategic and financial buyers until leading my internal team through the complex closing process in the middle of the Covid19 lockdown, the MP team was always fully committed and did an outstanding job and really outpaced my expectations.

Harald Oberrauch, President at Alupress Group, Italy
The latest information about MP
Ready to start?!
Our teams of specialised dealmakers and ambitious M&A
challengers, are ready to take on your challenge – and exceed your expectations, every day.
Market leader in 8 fields of expertise
600+ industrial M&A projects
60+ professionals form the largest industrial M&A team
Adding credibility to your deal
Maximising your value with our challenger mindset