Our Deals
We're proud of our track record of successful deals! And in addition, their specifics can be a great source of information when you're considering a new project. Read on to learn all the ins and outs:
Management and private investors sold PMP to Valmet
MP Corporate Finance acted as the exclusive M&A advisor to PMP Group's owners in the sale to Valmet Oy
PMP Group is the leading independent provider of small and medium sized tissue, paper and board machinery solutions. The company offers complete new machines, single units as well as complex machine rebuild projects based on proprietary technology.
PMP Group serves a global customer base with many of the top-tier paper, carton board and tissue producers as repeat clients.
The group covers the entire project value chain, from engineering and R&D to purchasing, manufacturing and final assembly, to after sales services.
The company has 6 operational subsidiaries in Poland, China, the USA and Italy.
Valmet is the leading global developer and supplier of process technologies, automation and services for the pulp, paper and energy industries. Through the acquisition of PMP Group, Valmet strengthens its portfolio in strategic markets, particularly with respect to smaller paper & tissue machines and complex rebuilds.
PMP's and Valmet's businesses are highly complementary and both firms expect to enjoy substantial development impulses following the acquisition.
MP Value Add
MP managed a competitive bidding process during a dynamic global growth phase of PMP Group and the beginning of the COVID-19 pandemic.
The deal team supported PMP in the necessary preparations to present the group as the leading independent tissue and carton board machine specialist. This allowed for a focused transaction process once the best buyers were on board.
The acquisition is estimated to be completed on October 1, 2020 at earliest.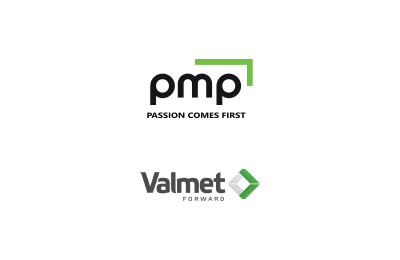 Management and private investors sold PMP to Valmet
MP showed a high level of commitment and substantial knowledge of the Pulp & Paper industry and M&A processes. Without their consistency and persistence, it would have been difficult to complete this transaction.

Bogdan Lada, CFO at PMP Group, Poland
I am pleased to provide a reference for MP due to the perfectly run transaction process.  I want to strongly emphasize that all stages of the deal – initiating, preparing and execution of the transaction were conducted very professionally and guaranteed us business comfort and safety. Many months of commitment of MP's team allowed us to bring the deal to an end, which was possible thanks to their experience and full focus on our business needs.

Zbigniew Manugiewicz, Chairman at PMP Group, Poland
The latest information about MP
Ready to start?!
Our teams of specialised dealmakers and ambitious M&A
challengers, are ready to take on your challenge – and exceed your expectations, every day.
Market leader in 8 fields of expertise
600+ industrial M&A projects
60+ professionals form the largest industrial M&A team
Adding credibility to your deal
Maximising your value with our challenger mindset