Our Deals
We're proud of our track record of successful deals! And in addition, their specifics can be a great source of information when you're considering a new project. Read on to learn all the ins and outs:
Paperpack sold to CEE Equity Partners
MP Corporate Finance acted as the exclusive M&A advisor to the majority shareholders & founding family in the sale of publicly listed Paperpack.
Paperpack is the unrivalled number one folding carton supplier to the pharmaceutical industry in Southeast Europe (SEE), drawing from a company history of more than 125 years in the printing and packaging space.
In 2000, the company floated on the Athens Stock Exchange and continued its growth path under majority ownership of the founding family.
Today, Paperpack counts myriad blue-chip players to its loyal customer base and achieves about two thirds of sales in the supreme discipline of pharma packaging.
CEE Equity Partners & China-CEE Fund II (CEE Equity) are a Chinese-European private equity group continuously contributing to the vibrant growth of CEE and SEE economies. With Paperpack, CEE Equity have not only made their first fund investment in Greece, but moreover established a solid platform for future growth and acquisitions in the region.
MP Value Add
During this complex transaction involving a publicly listed company, MP successfully managed the process throughout the global COVID-19 pandemic.
In addition to meticulously managing the entire process from day one, MP supported shareholder communication and the procurement of sufficient minority shares required by market regulations to facilitate the future squeeze-out and stock market delisting under new ownership.
MP thus achieved a premium exit for the shareholding family at a price 70% above Paperpack's VWAP of 2019.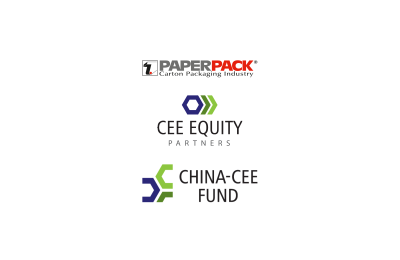 The founding family sold publicily listed Paperpack to CEE Equity Partners & China-CEE Fund II
MP team showed a high level of commitment and substantial knowledge of our industry. Their team consisted of highly professional personnel. They worked smoothly together with our Management team, getting into details and analysis. We strongly recommend them for M&A transactions.

Ioannis Tsoukaridis, Shareholder and Honorary Chairman at Paperpack, Greece
The latest information about MP
Ready to start?!
Our teams of specialised dealmakers and ambitious M&A
challengers, are ready to take on your challenge – and exceed your expectations, every day.
Market leader in 8 fields of expertise
600+ industrial M&A projects
60+ professionals form the largest industrial M&A team
Adding credibility to your deal
Maximising your value with our challenger mindset