Our Deals
We're proud of our track record of successful deals! And in addition, their specifics can be a great source of information when you're considering a new project. Read on to learn all the ins and outs:
Wolf Plastics sold to ALPLA
MP Corporate Finance acted as exclusive M&A advisor to the shareholders of WOLF PLASTICS in the sale to ALPLA
Schmid Industrieholding and a minority shareholder signed an agreement for the sale of Wolf Plastics, a leading bucket manufacturer, to ALPLA, a family-owned internationally active specialist for packaging solutions and recycling, which is headquartered in Austria.
Wolf Plastics was founded in 1973 in Kammern in the Austrian province of Styria. It supplies both medium-sized customers and major international customers in the construction, chemical and food industries with pails, canisters and bottles. At the three sites in Kammern (Austria), Fertőszentmiklós (Hungary) and Bucharest (Romania), the company currently employs around 210 people.
The sale enables Schmid Industrieholding to concentrate on its core business, which is mainly in the building materials trade. ALPLA can use the purchase to further grow its market presence in Southeastern Europe, add new products to its product portfolio and integrate its own knowledge of sustainability into Wolf Plastics.
MP Value Add
MP's dedicated team successfully advised Wolf Plastics' owners through all stages of the auction process from the development of the strategy how to best position the company in light of current market trends for a sale, the preparation of premium marketing materials through leading all negotiations with several bidders till the closing of the deal.
Almost entirely remote during COVID-19, MP coordinated the various workstreams, balancing the information requirements of the individual stakeholders and the need for an expeditious and resource-efficient transaction. By identifying and approaching of the most suitable buyers, MP created a highly competitive global bidding environment.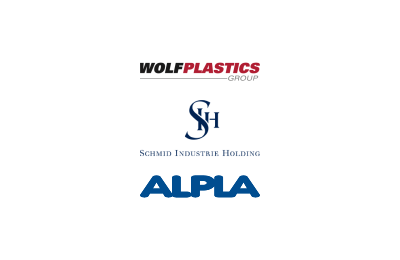 Schmid Industrieholding and its minority shareholder sold Wolf Plastics to ALPLA
The latest information about MP
Ready to start?!
Our teams of specialised dealmakers and ambitious M&A
challengers, are ready to take on your challenge – and exceed your expectations, every day.
Market leader in 8 fields of expertise
600+ industrial M&A projects
60+ professionals form the largest industrial M&A team
Adding credibility to your deal
Maximising your value with our challenger mindset