Our Deals
We're proud of our track record of successful deals! And in addition, their specifics can be a great source of information when you're considering a new project. Read on to learn all the ins and outs:
Fröhlich Plastics Group sold Chinese Factory to TKW Molding
MP Corporate Finance acted as the exclusive M&A advisor to Fröhlich Group in the sale of their operations in China: Fröhlich Plastics Precision Production.
Fröhlich Plastics Group (FPG) is a Germany family-owned company specializing in the production of injection-molded components, mainly for the automotive industry.
In the mid 2000s, at the request of one of the company's long-standing customers, FPG established manufacturing operations in China (FPPP) to serve their customer's local need for high quality, safety-critical technical plastic parts.
Since then, FPPP has grown dynamically and developed into a trusted supplier within not only the major European, but also Chinese automotive clients. FPPP predominantly provides safety-critical parts such as brake fluid and gearbox oil reservoirs, as well as various other technical demanding parts.
The company is uniquely competitive, being located in in the European OEM cluster in China close to Shanghai, while also directly integrated into German production quality systems. This is demonstrated by its strong growth in previous years, and its ability to win more and more customers.
Through the acquisition TKW Molding (part of HENN Group) expands its activities and capabilities from Europe to China, forming a dynamic intercontinental group and tapping into the fast-growing Chinese automotive market.
MP Value Add
The dedicated sector team of MP Corporate Finance advised FPG throughout the whole transaction from preparation until closing. Through in-depth sector knowledge and together with management, MP prepared the process documentation emphasizing the strengths and growth drivers of the target company, identified and approached the most suitable buyers.
By creating a highly competitive global bidder environment and leading the commercial part of the SPA negotiations, MP furthermore optimized the deal value and enabled the owners to select the most suitable partner and package, ensuring a sustainable and successful future for FPPP.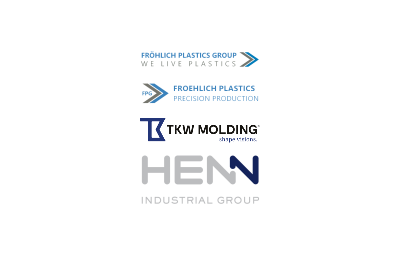 Fröhlich Plastics Group sold its Chinese Factory to TKW Molding, member of HENN Group
We chose MP for the sale of our Automotive subsidiary in China because from the first conversation we knew MP had the appropriate competence for such an international procedure. In addition, a very professional communication was paired with expertise and the clear will to lead the project to success. Ultimately, MP accompanied us closely throughout the entire sales process and managed and carried out the essential activities professionally. Furthermore, all milestones were met on time! The positive communication, empathy, and the strong will to lead the transaction to success within the allotted time inspired us, and the "Getting Deals Done" philosophy was carried and lived by the entire MP team. Thank you for the great work!

Michael Fröhlich, Shareholder & CEO at Fröhlich Plastics Group, Germany
The latest information about MP
Ready to start?!
Our teams of specialised dealmakers and ambitious M&A
challengers, are ready to take on your challenge – and exceed your expectations, every day.
Market leader in 8 fields of expertise
600+ industrial M&A projects
60+ professionals form the largest industrial M&A team
Adding credibility to your deal
Maximising your value with our challenger mindset