Our Deals
We're proud of our track record of successful deals! And in addition, their specifics can be a great source of information when you're considering a new project. Read on to learn all the ins and outs:
CFC Industriebeteiligungen acquired NewTal Elektronik und Systeme
MP Corporate Finance acted as the exclusive financial advisor to CFC Industriebeteiligungen AG in the acquisition of NewTal Elektronik und Systeme GmbH, an EMS provider, as part of the buy & build strategy.
This included providing strategic advisory expertise and assisting in the negotiation and due diligence phases of the transaction.
NewTal Elektronik und Systeme GmbH develops, manufactures, and sells electronic components and systems, similar to Letron electronic GmbH, a company already owned by CFC Electronics. NewTal, headquartered in Southern Germany, established itself as a reliable partner for its customers in diverse industries and was owned by the previous managing partners, who acquired the company through an MBO in 2002. The combination of the homogenous product and service portfolios and the complementary distribution structures will result in extensive synergies and growth potential for both companies. Thereby, CFC consequently expands its successfully developed activities in the segment Electronic Manufacturing Services.
CFC is a holding company that develops medium-sized enterprises to "best in class" status through strategic and operating excellence. CFC regard themselves as active professional companion of companies in special situations, supporting holdings substantially with entrepreneurial comprehension and precise instruments for strategy, financing, processes, and management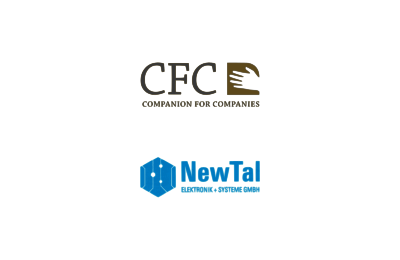 CFC acquired NewTal from the founders
The latest information about MP
Ready to start?!
Our teams of specialised dealmakers and ambitious M&A
challengers, are ready to take on your challenge – and exceed your expectations, every day.
Market leader in 8 fields of expertise
600+ industrial M&A projects
60+ professionals form the largest industrial M&A team
Adding credibility to your deal
Maximising your value with our challenger mindset