Our Deals
We're proud of our track record of successful deals! And in addition, their specifics can be a great source of information when you're considering a new project. Read on to learn all the ins and outs:
Donauchemie sold Donau Carbon to INTECO special melting technologies
MP Corporate Finance acted as the exclusive financial advisor to Donau Chemie AG, in the sale of ist subsidiary Donau Carbon SpA, a plant construction engineering company for air treatment plants, to INTECO special melting technologies GmbH.
Vienna headquartered Donau Chemie AG produces and sells inorganic base chemicals for the chemical industry with three production sites for high qualitative products. As part of Donau Chemie AG's strategic focus on its core operations, a decision was made to sell 100% of its non-core plant construction activities, being conducted by the Italian subsidiary Donau Carbon Italy.
Donau Carbon Italy, located close to Milano, has a successful history of 30 years and is an engineering and equipment supplying company with the capability and knowledge to develop a huge range of plants in the fields of air treatment and related environmental areas on a global scale. The main technologies are the treatment of volatile organic compounds (VOC), in particular Regenerative Thermal Oxidation Plants (RTO) and Solvent Recovery Plants (SR).
INTECO was founded 1973 in Bruck an der Mur/Austria. INTECO's expertise and engineering qualities, as well as the offer of customized turn-key solutions have turned INTECO into the worldwide leader providing engineering services and equipment in the field of Primary and Secondary Metallurgical and Casting Equipment such as electric arc furnaces, vacuum degassing units, ladle furnaces and continuous casting machines for the production of steel and Ferro-alloys as well Special Metallurgy with a special focus on all kind of remelting furnaces for the production of high demanding products such as power generation applications and aircraft engines.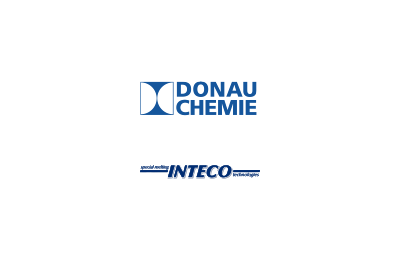 Donauchemie sold Donau Carbon to INTECO special melting technologies
The latest information about MP
Ready to start?!
Our teams of specialised dealmakers and ambitious M&A
challengers, are ready to take on your challenge – and exceed your expectations, every day.
Market leader in 8 fields of expertise
600+ industrial M&A projects
60+ professionals form the largest industrial M&A team
Adding credibility to your deal
Maximising your value with our challenger mindset