Our Deals
We're proud of our track record of successful deals! And in addition, their specifics can be a great source of information when you're considering a new project. Read on to learn all the ins and outs:
Eberspächer acquired a majority stake in Vecture
MP Corporate Finance acted as the exclusive financial advisor to German automotive supplier Eberspächer Group in the acquisition of a majority stake in Canadian Vecture Inc., an industry-leading provider of battery management systems (BMS).
Based in Esslingen, the Eberspächer Group is one of the world's leading system developers and suppliers of exhaust technology, vehicle heaters and bus air conditioning systems as well as a professional innovation partner for the automotive industry in air conditioning of special-purpose vehicles and in automotive electronics. Customers include almost all European and North American, and increasingly more Asian manufacturers of passenger cars and commercial vehicles. With more than 8,600 employees the internationally positioned group generates sales of about 4.4 billion Euros.
Vecture Inc. provides portable battery management systems (BMS) for medical, military and industrial applications. For more than ten years Vecture has developed, tested and produced BMS systems for customers in North America and Europe at its plant in Concord, Ontario. Founded in 2001, the company is a certified medical technology provider and a leader in the development of energy-saving and performance applications for special-purpose vehicles.
Eberspächer has acquired 80 percent of the shares in Vecture while the founders retain 20 percent and will continue to be active in the management of the company. With this investment, Eberspächer further expands its electronics business within the Automotive Controls division. Vecture's extensive expertise in the development and production of mission critical battery management systems, and of complete energy storage systems, facilitates further expansion to the supplier's vehicle electronics portfolio and provides an excellent basis to address the rapidly growing energy storage market.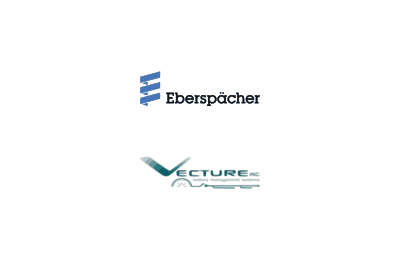 Eberspächer acquired a majority stake in Vecture
Their deep knowledge of the electronics industry, professionalism and high degree of personal commitment of the MP team has been of great value throughout this whole acquisition process. It has been a pleasure to work with them.

Dr. Dirk Walliser, COO Automotive Controls at Eberspächer Group, Germany
Herzlichen Dank für die gute Zusammenarbeit. Nach Abschluss der Transaktion hat unser kanadischer Anwalt insbesondere die sehr gute Strukturierung des Prozesses hervorgehoben, wozu das MP Team einen ganz großen Teil beigetragen hat.

Christian Schönenberger, Lawyer Corporate Finance at Eberspächer Group, Germany
The latest information about MP
Ready to start?!
Our teams of specialised dealmakers and ambitious M&A
challengers, are ready to take on your challenge – and exceed your expectations, every day.
Market leader in 8 fields of expertise
600+ industrial M&A projects
60+ professionals form the largest industrial M&A team
Adding credibility to your deal
Maximising your value with our challenger mindset