Our Deals
We're proud of our track record of successful deals! And in addition, their specifics can be a great source of information when you're considering a new project. Read on to learn all the ins and outs:
EN Electronic Network sold to Asteelflash
MP Corporate Finance acted as exclusive financial advisor to the shareholders of EN ElectronicNetwork AG, the 2nd largest German EMS provider, in the sale to French AsteelFlash SA.
EN is the second largest independent German EMS provider and covers the entire value chain of electronic manufacturing services from design and production to after-sales services with 7 sites in Germany, the Czech Republic and Romania. Based in Bad Hersfeld, the company employs around 700 staff and had revenues of approximately € 150 million in 2011. Asteelflash Group SA is the second largest European EMS provider generating revenues of € 590 million with more than 5,700 employees in 2011. The company acts globally, running 25 sites in Europe, Asia, Africa and Northern America.
The combination will exploit significant operating synergies, including client portfolio coverage, the access to new regional market accounts and expansion of activities in segments already well catered for by one party, such as Industrial, Defense and Aerospace, Medical and Automotive.The acquisition will significantly enhance Asteelflash's existing capabilities in electronic manufacturing and PCBA assembly services with the support of more than 30.000m² of manufacturing space. Asteelflash provides EN customers the possibility to access a fully global organization while the coverage of international and regional accounts will continuously be extended. The acquisition marks one further step for Asteelflash towards the self-set goal of being the number one in the European EMS industry.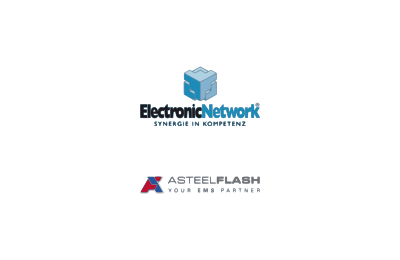 The owners sold Electronic Network to Asteelflash
We are pleased to be partnering with EN ElectronicNetwork and moving forward to create the leading EMS provider in Europe. MP conducted a well-structured and disciplined sales process. From our bidder's perspective they facilitated a resource-friendly and timely execution, yet fashioning a win-win transaction for buyer and seller alike.

Claude Savard, CFO at Asteelflash, France
Die Transaktionsvorbereitung- und umsetzung mit MP gestaltete sich als vertrauensvolle und sehr intensive Teamarbeit. Für uns ein Glücksfall, den Deal mit MP umgesetzt zu haben. Danke, es hat Spaß gemacht!

Klaus Kroesen, Former CEO&Shareholder at EN Electronics Network AG
The latest information about MP
Ready to start?!
Our teams of specialised dealmakers and ambitious M&A
challengers, are ready to take on your challenge – and exceed your expectations, every day.
Market leader in 8 fields of expertise
600+ industrial M&A projects
60+ professionals form the largest industrial M&A team
Adding credibility to your deal
Maximising your value with our challenger mindset