Our Deals
We're proud of our track record of successful deals! And in addition, their specifics can be a great source of information when you're considering a new project. Read on to learn all the ins and outs:
Egeria's Clondalkin Group sold NYCO to FairCap
MP Corporate Finance acted as the exclusive M&A advisor to Clondalkin Group in the sale of NYCO Flexibles Packaging
NYCO Flexibles Packaging is a specialised flexible packaging plant of Egeria-backed flexible packaging group Clondalkin. The company's product portfolio mainly comprises die-cut lids and lids on reels made from plastic and aluminium materials. The company is focused on the dairy as well as food & beverage markets.
Following a negative impact on NYCO's top line and margins from the Covid-19 pandemic Clondalkin Group decided to divest the company and allow a more focused owner to lead the strategic reorientation. Backed by families and entrepreneurs, Germany-based FairCap is an investment company focused on special situations, such as carve-outs and transformations, in the European mid-market with a long-term orientation.
MP Value Add
MP was able to ensure a high level of transaction security by building up a number of alternative interested parties as well as a fast execution of the process after receipt of first indications.
Despite ongoing uncertainties in the supply chain of NYCO that have been induced by the Covid-19 pandemic, MP was able to swiftly execute the transaction involving a variety of carve-out related challenges.
The deal constitutes a highly positive outcome for all stakeholders involved. The seller is now able to focus on its strategic priorities, while NYCO's business under the new ownership can leverage its competencies and high service levels to expand its customer base and grow in new markets and product categories.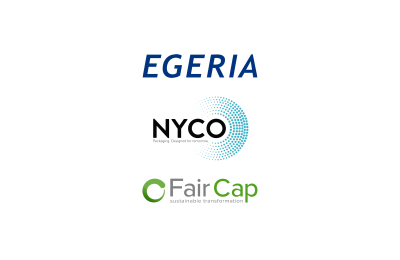 Egeria's Clondalkin Group sold NYCO to FairCap
The latest information about MP
Ready to start?!
Our teams of specialised dealmakers and ambitious M&A
challengers, are ready to take on your challenge – and exceed your expectations, every day.
Market leader in 8 fields of expertise
600+ industrial M&A projects
60+ professionals form the largest industrial M&A team
Adding credibility to your deal
Maximising your value with our challenger mindset