Our Deals
We're proud of our track record of successful deals! And in addition, their specifics can be a great source of information when you're considering a new project. Read on to learn all the ins and outs:
TT medic (GOLLER Systems) acquired Gebr. Renggli AG
MP Corporate Finance acted as the exclusive M&A advisor to TT medic GmbH in the acquisition of Gebr. Renggli AG
GOLLER Systems, a leading expert for plastic injection moulding of customized system solutions for the medical, diagnostics and pharmaceutical sectors based in Austria, has entered into a strategic partnership with Swiss Gebr. Renggli AG.
Founded in 1974, Gebr. Renggli AG has been one of the leading suppliers of thermoplastic products for the medical industry. At the Schaffhausen site, complex injection moulded parts and assemblies for applications in emergency medicine, ophthalmology, dentistry and other areas are developed and produced in state-of-the-art clean rooms. The medical sector has developed very positively in recent years with a high degree of innovation and a steadily increasing demand for high-quality products.
As the two companies complement each other perfectly in the areas of development, production and quality management and in order to successfully continue the long-term growth of Gebr. Renggli AG, the representatives of the second generation of the founding families as current owners decided to enter into a partnership with GOLLER Systems.
As part of this partnership, the shareholders of Gebr. Renggli AG are selling 100% of their shares to TT medic GmbH, the owner of GOLLER Systems.
MP Value Add
MP's dedicated team successfully advised TT medic GmbH and GOLLER System's management on their first acquisition after TT medic, owned by the entrepreneurial families Christoph Swarovski and Gaudenz Trapp, has acquired GOLLER Systems in 2018.
MP supported the buyer throughout all stages of the transaction process. After identifying Gebr. Renggli AG as a potential fit for GOLLER Systems and signing of a mutual term sheet, MP has led and coordinated multiple workstreams engaged in the due diligence and negotiations, balancing the information requirements of all individual stakeholders.
Throughout the process, MP managed all relevant communication channels with the seller to achieve a mutually successful, long-term partnership providing for a wide range of opportunities for all parties and supporting the next growth phase while ensuring continuity for all stakeholders involved.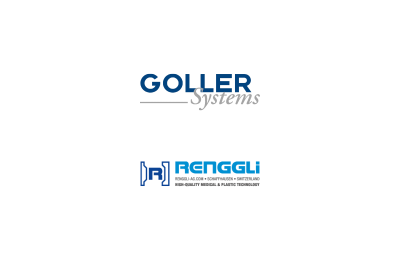 TT medic (GOLLER Systems) acquired Gebr. Renggli AG from the shareholding family
The MP team has delivered on its promise. Due to experience, knowledge and high commitment of the involved team members, the transaction could be signed within the expected and planned timeframe without compromising on quality. We enjoyed working with MP and are looking forward to future projects.

Christoph Trentini, Managing Director at TT medic GmbH
The latest information about MP
Ready to start?!
Our teams of specialised dealmakers and ambitious M&A
challengers, are ready to take on your challenge – and exceed your expectations, every day.
Market leader in 8 fields of expertise
600+ industrial M&A projects
60+ professionals form the largest industrial M&A team
Adding credibility to your deal
Maximising your value with our challenger mindset