Our Deals
We're proud of our track record of successful deals! And in addition, their specifics can be a great source of information when you're considering a new project. Read on to learn all the ins and outs:
KEBA acquired drag&bot from the founders
MP acted as the exclusive M&A advisor to KEBA Group in the acquisition of drag&bot from the founding members and Speedinvest
KEBA was founded in 1968 and is headquartered in Linz, Austria. Today, the company is a global player with market-leading technologies in its three divisions industrial automation, handover automation, and energy automation. KEBA works on new developments and industry solutions with the objective of creating sustainable competitive advantages for its customers.
drag&bot is a start-up based in Stuttgart, Germany, specialized in the development and distribution of software and hardware solutions for the simple, graphical setup and programming of robot systems enabling manufacturing companies to automate small batches flexibly and economically.
drag&bot's innovative graphical programming and user interface is a natural addition to KEBA's established product portfolio in the field of robot control. The cooperation with drag&bot enables KEBA to further expand its technology leadership in this segment. At the same time, drag&bot will benefit from KEBA's excellent global market access.
MP Value Add
Over the last 10 years, MP contributed to the strategic alignment and growth of the KEBA Group by advising the company on several buy-side deals. The acquisition of drag&bot by KEBA group is the fourth add-on acquisition orchestrated by MP as lead advisor following the acquisitions of Netherlands-based DELEM, of German-based Kemas and of German-headquartered LTI Motion from Körber AG.
Based on MP's significant experience in cross-border buy-side transactions, the transaction team organized an efficient due diligence and SPA negotiation process and adhered to a tight timeline. Further, MP facilitated negotiations to achieve a deal package that was mutually attractive to all stakeholders involved.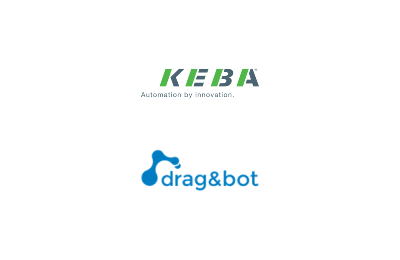 KEBA acquired drag&bot from the founders and Speedinvest
The latest information about MP
Ready to start?!
Our teams of specialised dealmakers and ambitious M&A
challengers, are ready to take on your challenge – and exceed your expectations, every day.
Market leader in 8 fields of expertise
600+ industrial M&A projects
60+ professionals form the largest industrial M&A team
Adding credibility to your deal
Maximising your value with our challenger mindset