Our Deals
We're proud of our track record of successful deals! And in addition, their specifics can be a great source of information when you're considering a new project. Read on to learn all the ins and outs:
Enics and GPV merged into new European electronics giant
MP Corporate Finance acted as exclusive M&A advisor to Ahlström Capital in the process leading to the merger of Enics AG with GPV A/S.
Ahlström Capital ("AC"), the owner of Enics and Schouw (CPSE:SCHO), the owner of GPV have entered into an agreement to merge the two companies to a newly established company. After closing, Schouw will own 80% while AC will own 20% of the merged entity.
As a result of the transaction, Ahlström Capital releases a significant amount of cash to reach the 80/20 split. By merging Enics and GPV, a new company with more than 7,500 employees and a revenue of EUR 1 bn will be created to operate in the international EMS market.
The two merging companies, Enics and GPV are similar in size and complementing each other. Strong position and strong presence in the market will make the new company an attractive partner to customers, suppliers, and other stakeholders alike. The merged company will be able to help their partners navigate in the fast-changing marketplace and develop its operations even further leveraging on a vast potential of synergies.
Extensive service offering for industrial electronics from early design to testing, full-scale manufacturing and product care and maintenance is providing opportunities to run full product lifecycle management and provide more complete turnkey services for industrial OEMs with one strong partner.
MP Value Added
MP's involvement in this transaction started from the very beginning, selection of the ideal partner candidates and continued until final negotiations and signing of the merger agreement. Based on MP's wide and entrenched network as well as strong M&A track record in the EMS industry, MP was able to share valuable market insights, ensure a streamlined process, and support Ahlström Capital and the Enics Management Team during the entire transaction.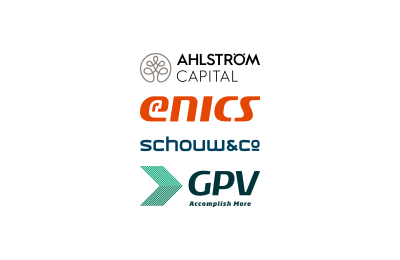 Enics and GPV merged into new European electronics giant
I enjoyed working with the MP Team. Their professional full-service approach, high commitment and broad M&A execution experience combined with specific sector expertise and contacts made them a valuable partner throughout the whole process.

Tero Telaranta, Director at Ahlström Capital
The latest information about MP
Ready to start?!
Our teams of specialised dealmakers and ambitious M&A
challengers, are ready to take on your challenge – and exceed your expectations, every day.
Market leader in 8 fields of expertise
600+ industrial M&A projects
60+ professionals form the largest industrial M&A team
Adding credibility to your deal
Maximising your value with our challenger mindset