Our Deals
We're proud of our track record of successful deals! And in addition, their specifics can be a great source of information when you're considering a new project. Read on to learn all the ins and outs:
Flex Cooperation divested one plastics & tooling site (Italy) to Accursia Capital
MP Corporate Finance advised Flex on the sale of its manufacturing site for automotive

plastics in Treviso, Italy to financial investor Accursia Capital
The manufacturing site of Flex in Treviso (IT) for automotive plastics lightning parts and tooling is a long-standing and high-quality supplier in the automotive industry serving the largest blue-chip carmakers. Its product offering includes a wide range of front & rear lamps, light guides, but also sanitary equipment and plastic housing for medical devices.
Flex Ltd. (Nasdaq: FLEX), offers a complete suite of product services including technology innovation, supply chain, advanced manufacturing and after market services to customers across multiple industries around the world.​
In-line with Flex's strategy to reduce its exposure to non-core assets worldwide, the entity was divested to Accursia Capital a specialised carve-out investor with existing foothold both in the industry as well as in Italy, to support its envisaged growth trajectory of the operations in the future. ​
Accursia Capital, a Germany-based industrial holding, invests in medium-sized companies of non-core group subsidiaries, distressed and underperforming assets with the goal to increase the success of the acquired companies through entrepreneurial experience and dedicated operational resources.​
MP Value Add
​Based on historically amassed direct contacts with fitting financial investors and broad experience from numerous transactions in the automotive plastics industry, MP supported Flex along the entire M&A process from shortlisting the most suitable candidates through documentation all the way to signing & closing the deal.
Despite the ongoing geopolitical and pandemic challenges, MP was able to execute a clean, fast and cost-efficient carve-out together with Flex and its local site, enabling the independent functioning of the entity post-closing.​
All involved parties conclude the deal with great satisfaction, as Flex will be able to focus on its core operations, while the manufacturing site in Treviso can further strengthen its market position together with other investments under the umbrella of Accursia.​​​​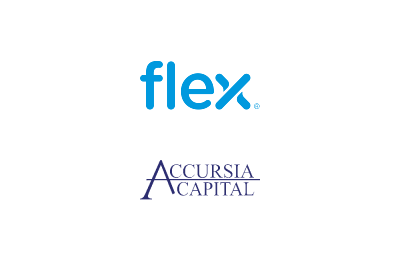 Flex Cooperation divested one plastics & tooling site (Italy) to Accursia Capital
The latest information about MP
Ready to start?!
Our teams of specialised dealmakers and ambitious M&A
challengers, are ready to take on your challenge – and exceed your expectations, every day.
Market leader in 8 fields of expertise
600+ industrial M&A projects
60+ professionals form the largest industrial M&A team
Adding credibility to your deal
Maximising your value with our challenger mindset