Our Deals
We're proud of our track record of successful deals! And in addition, their specifics can be a great source of information when you're considering a new project. Read on to learn all the ins and outs:
GIKO sold to Management and Private Investors
MP Corporate Finance acted as the exclusive financial advisor to the owners of GIKO a producer of flexible packaging materials in their sale of the company via a management buy-out.
GIKO was founded in 1956 and today comprises three companies: GIKO Verpackungen, GIKO Rundverpackungen and GIKO Kartonagen. GIKO positioned itself on the market as a successful one-stop-shop supplier, achieving a deep market penetration and a diversified customer structure with long-term customer retention due to its high level of customer orientation, flexible production, technologically perfect solutions and broad product program. GIKO Holding GmbH operates two production sites, employs approximately 130 staff and achieves a turnover of more than EUR 30 million.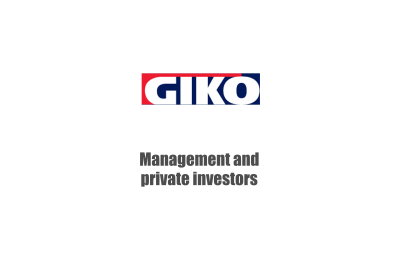 The owners sold GIKO to management and private investors
The latest information about MP
Ready to start?!
Our teams of specialised dealmakers and ambitious M&A
challengers, are ready to take on your challenge – and exceed your expectations, every day.
Market leader in 8 fields of expertise
600+ industrial M&A projects
60+ professionals form the largest industrial M&A team
Adding credibility to your deal
Maximising your value with our challenger mindset