Our Deals
We're proud of our track record of successful deals! And in addition, their specifics can be a great source of information when you're considering a new project. Read on to learn all the ins and outs:
Lindsay Goldberg acquired COVERIS Rigid from Coveris and Sun Capital Partners
MP Corporate Finance advised Lindsay Goldberg in the acquisition of Global Rigid from Coveris, an affiliate of Sun Capital Partners
COVERIS Rigid with a turnover of € 560m is a leading supplier of innovative packaging solutions. With 18 manufacturing sites and 3,500 employees in Europe and in the USA, COVERIS Rigid is a preferred supplier to blue chip customers as well as local food manufacturers serving high performance plastic packaging for the dairy & spreads, processed & fresh food and foodservice industry. Several non-Food applications are completing the comprehensive product offering based on thermoforming, injection moulding and decoration technologies. Following the transaction the company will be rebranded to PACCOR, its former name and well-known brand in the industry.
Private equity investor Lindsay Goldberg with headquarters in New York and represented in Europe through Lindsay Goldberg Vogel GmbH, Düsseldorf has extensive expertise in the packaging industry. PACCOR is Lindsay Goldberg's third platform investment in packaging following the acquisition of Weener Plastics in 2012 and Schur Flexibles in 2016.
MP Value Add
Based on deep sector expertise in packaging M&A, MP provided strategic buy-side advisory to Lindsay Goldberg throughout the transaction process.
Moreover, in course of the acquisition MP identified value-enhancing growth opportunities for PACCOR allowing the company to continue its expansion with Lindsay Goldberg as strategic partner.
On top of international organic growth PACCOR will further expand its market footprint through selected add-on acquisitions whereof several potential targets have already been identified.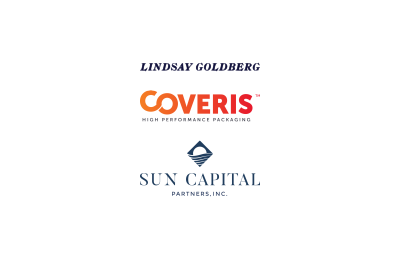 Lindsay Goldberg acquired COVERIS Rigid from Coveris and Sun Capital Partners
We are very pleased to have Lindsay Goldberg as our new partner. Lindsay Goldberg´s packaging expertise and its global network will allow COVERIS Rigid to continue its development into a preferred supplier for innovative packing solutions with an international footprint

Dieter Bergner, CEO at COVERIS Rigid
The latest information about MP
Ready to start?!
Our teams of specialised dealmakers and ambitious M&A
challengers, are ready to take on your challenge – and exceed your expectations, every day.
Market leader in 8 fields of expertise
600+ industrial M&A projects
60+ professionals form the largest industrial M&A team
Adding credibility to your deal
Maximising your value with our challenger mindset