Our Deals
We're proud of our track record of successful deals! And in addition, their specifics can be a great source of information when you're considering a new project. Read on to learn all the ins and outs:
Majority stake in RadarServices sold to CYOSS of ESG Group
MP Corporate Finance acted as the exclusive financial advisor to the founders and co-shareholders of RadarServices in the sale of a 51%-stake in RadarServices, the European market leader in Cyber Risk Detection and Response, to CYOSS.
RadarServices Smart IT-Security GmbH, based in Vienna, Austria, is Europe's leading technology company in the field of Detection & Response focusing on early detection of IT security risks for corporations and public authorities offered as a Solution or a Managed Service. The company's cutting-edge, in-house developed technology platform is the basis for building up a client's Security Operations Center (SOC). In combination with a skilled team of cyber-security experts, state-of-the-art documented processes and best practices, the company also offers SOC as a Service.
CYOSS GmbH, a wholly-owned subsidiary of ESG Elektroniksystem- und Logistik-GmbH and located in Munich, Germany, provides cross-sector data analysis, cyber and IT security service. CYOSS helps its public sector and industry customers to realise the potential of digitization by applying innovative data analytics and also to protect themselves effectively from cyber risks such as cyber-attacks, industrial espionage, sabotage and data theft. CYOSS is also operating Germany's first Cyber Simulation & Training Center.
The newly formed alliance between CYOSS and RadarServices creates the first global player for "Cyber Security Made in Europe", offering a full-service approach in cyber security services, ranging from consulting and auditing of IT-infrastructures through testing, detection & response and training to a global customer base in more than 170 countries.
MP Corporate Finance supported the founders and its co-shareholders in the execution of this highly potent strategic alliance. "Finding a partner to further leverage the unique business model of RadarServices as well as to bring in additional capital to secure and accelerate the dynamic growth was the clear aim from the beginning of the project. The structured process with selected strategic players and financial investors subsequently led to a very competitive environment, out of which CYOSS GmbH resulted as the best partner for the future ambitions of RadarServices." says Roman Göd, Managing Partner of MP.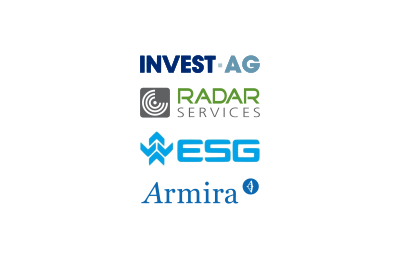 Majority stake in RadarServices sold to CYOSS of ESG Group
MP provided very hands-on support throughout the process and was eager to coordinate between all parties of the transaction. The team proved high flexibility, professionalism and negotiation intelligence in a transaction involving multiple stakeholders. Their advise in different situations proved to be based on experience and situational awareness. This all lead to a successful transaction.

Dr. Christian Polster, CFO at Radar Services, Austria
The latest information about MP
Ready to start?!
Our teams of specialised dealmakers and ambitious M&A
challengers, are ready to take on your challenge – and exceed your expectations, every day.
Market leader in 8 fields of expertise
600+ industrial M&A projects
60+ professionals form the largest industrial M&A team
Adding credibility to your deal
Maximising your value with our challenger mindset