Our Deals
We're proud of our track record of successful deals! And in addition, their specifics can be a great source of information when you're considering a new project. Read on to learn all the ins and outs:
Clondalkin sold Cats-Haensel and Nimax to Schur Flexibles
MP Corporate Finance acted as exclusive financial advisor to Clondalkin Group in the sale of Cats-Haensel and Nimax, two specialised producers of premium packaging for confectionery and tea markets, to Schur Flexibles Group.
Cats-Haensel is a well-established and highly innovative provider of paper- and film-based flexible packaging solutions for premium confectionary. It comprises two production sites in Rotterdam (NL) and Freital (DE). Nimax is a recognized expert in paper-based high-quality tea tags & envelopes and tobacco inlays with a dedicated plant located in Elst (NL). In 2017 the three locations with about 135 employees generated sales of more than € 30 million.
Schur Flexibles Group, headquartered in Baden (AT), specialises in innovative, high-quality and made-to-measure high-barrier packaging solutions for the food, tobacco and pharmaceutical industries. With the acquisition of Cats-Haensel and Nimax Schur Flexibles strengthens its position in premium packaging for the confectionery and tea markets and Group turnover is likely to grow to over € 400 million in 2018.
Clondalkin Group is an international group of manufacturing companies focused on delivering high quality innovative flexible packaging solutions. Clondalkin Group comprises 8 companies across Europe supplying over 45 countries globally with a turnover of approximately € 350 million.
MP Corporate Finance supported Clondalkin throughout the entire process and executed a tailor-made M&A process to find the best partner for Cats-Haensel and Nimax.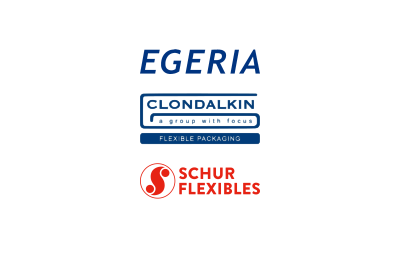 Egeria's Clondalkin Group sold Cats-Haensel & Nimax to Schur Flexibles
MP's deep knowledge of the packaging industry and vast transaction expertise proved highly valuable in securing a swift and smooth transaction process. Super job, great team!

Anthonie Zoomers, CEO at Clondalkin Group, Netherlands
MP provided excellent and very hands-on support throughout the entire EU divestment process. The team coordinated multiple work streams of both merger parties and showed very high flexibility, professionalism and emotional intelligence in a complex transaction involving multiple stakeholders. We would like to thank MP for executing a dynamic and clever process with a clear view on commercial and strategic targets.

Hans-Jörg Horvath, M&A Project Lead at RHI AG, Austria
The latest information about MP
Ready to start?!
Our teams of specialised dealmakers and ambitious M&A
challengers, are ready to take on your challenge – and exceed your expectations, every day.
Market leader in 8 fields of expertise
600+ industrial M&A projects
60+ professionals form the largest industrial M&A team
Adding credibility to your deal
Maximising your value with our challenger mindset