Our Deals
We're proud of our track record of successful deals! And in addition, their specifics can be a great source of information when you're considering a new project. Read on to learn all the ins and outs:
Mayr-Melnhof Group aquires Eson Pac from Nalka Invest
MP acted as the exclusive M&A advisor to the MM Group in the acquisition of Eson Pac from Nalka Invest
The Mayr-Melnhof Group (MM) acquired 100% of the shares in Eson Pac, headquartered in Veddige, Sweden, from the majority shareholder Nalka Invest AB as well as
family and management minority shareholders. With total sales of about EUR 48m, Eson Pac develops, produces and distributes high-quality secondary packaging
solutions for the pharmaceutical industry.
The company has three production sites in Sweden and one in Denmark focusing on folding cartons, leaflets and labels. Currently Eson Pac employs ~300 people.
MM is Europe's leading producer of cartonboard and folding cartons offering kraft papers and uncoated fine papers. Promoting sustainable development through innovative, recyclable packaging and paper products made from renewable, fiber-based raw materials.
MM generates sales of approximately EUR 3.5 billion and employs around 12,800 people (incl. Eson Pac acquisition).
​
MP Value Add
MP's dedicated team successfully advised MM on its acquisition of Eson Pac to strengthen the footprint of MM Packaging division.
In a highly volatile and uncertain market environment MP identified drivers of the market and coordinated all Due Diligence workstreams across 4 countries, balancing the information requirements of the individual stakeholders and the need for an expeditious and resource-efficient transaction, achieving Closing within less than 3 months from the Indicative Offer.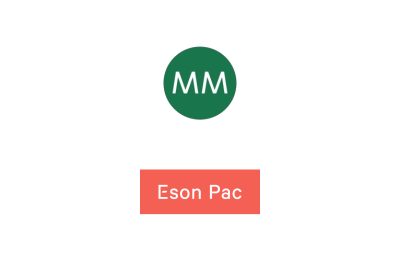 Mayr-Melnhof Group aquires Eson Pac from Nalka Invest
MP is a highly professional advisor with an excellent experience in packaging. In a deal you want them on your side. We are looking forward to the next acquisition we can do with MP.

Peter Oswald, CEO at Mayr-Melnhof Group
The latest information about MP
Ready to start?!
Our teams of specialised dealmakers and ambitious M&A
challengers, are ready to take on your challenge – and exceed your expectations, every day.
Market leader in 8 fields of expertise
600+ industrial M&A projects
60+ professionals form the largest industrial M&A team
Adding credibility to your deal
Maximising your value with our challenger mindset