Our Deals
We're proud of our track record of successful deals! And in addition, their specifics can be a great source of information when you're considering a new project. Read on to learn all the ins and outs:
Novares acquired a minority stake in APAG Holding AG
MP acted as the exclusive buy-side advisor in a minority acquisition of APAG
Novares is one of the world's leading automotive plastics suppliers for engine, interior and body parts serving OEMs on a global scale with innovative solutions and superior quality products.
APAG is an innovative Swiss company that designs, develops, and produces electronic control units (ECUs) and LED-based lighting modules. The focus functions of the products are actuator control, sensor data processing, multi-function gateways, exterior accent lighting, and small interior peripheral functional and aesthetic lighting.
In the short term, Novares' product portfolio will integrate APAG's lighting technology for complete sub-system solutions such as illuminated interior and exterior handles, interior trims and air vents. In the mid-term, the combination of both companies areas of expertise will lead to the development and manufacturing of controls to drive mechatronics components, such as smart surfaces, screens, cameras, sensors and actuators integrated into Novares products.
MP Value Add
After only half a year that Novares Venture Capital has been founded, this is the second successfully completed investment in a highly innovative company.
Based on MP`s deep industry knowledge, a situation-specific targets selection with direct access to the top decision-makers was made possible. MP has carefully identified the utmost suitable target for Novares' dedicated development and cooperation strategy to develop and manufacture a full range of plastronics and mechatronics.
MP succeeded in this tailored M&A process to enable the second acquisition within just 6 months. MP's extensive transaction experience in the realm of automotive industry assisted in this swift and fast process.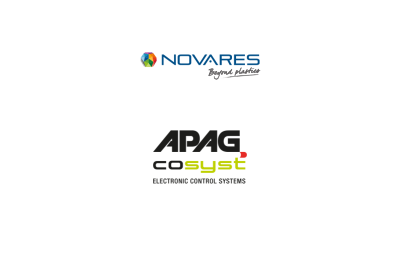 Novares acquired a minority stake in APAG Holding AG
"After years of collaboration, it remains a pleasure to collaborate with MP. As privileged partner of Novares, we highly appreciate the dynamism and the commitment of a very hard-working team with a pragmatic approach. The entire team is one hundred percent result oriented and stays mobilized until the closing of the deal. I recommend MP for complex and international deals which require a high level of technicity and negotiation intelligence."

Francoise Moschetti, Group Legal Director at Novares
The latest information about MP
Ready to start?!
Our teams of specialised dealmakers and ambitious M&A
challengers, are ready to take on your challenge – and exceed your expectations, every day.
Market leader in 8 fields of expertise
600+ industrial M&A projects
60+ professionals form the largest industrial M&A team
Adding credibility to your deal
Maximising your value with our challenger mindset