Our Deals
We're proud of our track record of successful deals! And in addition, their specifics can be a great source of information when you're considering a new project. Read on to learn all the ins and outs:
The shareholders sold 100% of TCG unitech to Gnutti Carlo
MP Corporate Finance acted as the exclusive financial advisor to the shareholders in the sale of TCG Unitech Group.
TCG Unitech is a leading supplier of high-quality and reliability components, integrated subs-systems & e-mobility components for Automotive drivetrain-applications made of lightweight metals and plastics providing full-service manufacturing and assembly solutions in high pressure die casting, injection moulding and metal processing.
Gnutti Carlo Group is considered the world's leading company in the development and production of high-precision engine parts and fuel injection components for the construction industry, agriculture and the marine industry as well as high-pressure die-cast aluminium components for the automotive and telecommunication industries.
Through the acquisition of TCG Unitech, Gnutti Carlo strengthens its role as a global diversified automotive supplier group, creating long-term synergies in terms of manufacturing, footprint and supply. This acquisition is also part of TCG Unitech's long-term growth strategy – development through internationalization, strengthening and diversifying its own product portfolio.
MP Value Add
MP Corporate Finance supported the owners as well as the management of TCG throughout the entire sell-side process, prepared all process related information and managed a swift and in-depth due diligence process covering all items from Environmental, Legal, Tax and Financial perspectives on a global level. MP's experts managed communication with investors and took the commercial lead in SPA negotiations.
The team executed a tailored M&A process based on deep industry knowledge and extensive transaction experience in the global automotive aluminium HPDC industry in order to achieve an excellent result for its clients.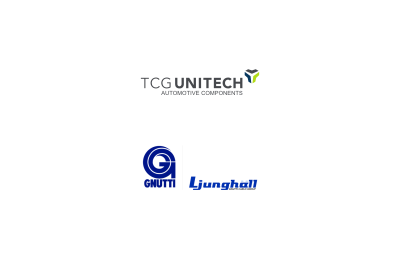 The shareholders sold 100% of TCG unitech to Gnutti Carlo
MP advised us throughout the whole transaction, from selection of potential buyers, preparation of the management and the company, first class documentation and excellent due diligence organization. They brought in their deep industrial know-how and market-leading execution skills in the whole negotiation process until finalization of the transaction. A great partner to work with and a clear focus on what they promise - getting deals done.

Dr. Karl Grigkar, Head of Supervisory Board at TCG Unitech, Austria
The latest information about MP
Ready to start?!
Our teams of specialised dealmakers and ambitious M&A
challengers, are ready to take on your challenge – and exceed your expectations, every day.
Market leader in 8 fields of expertise
600+ industrial M&A projects
60+ professionals form the largest industrial M&A team
Adding credibility to your deal
Maximising your value with our challenger mindset