Our Deals
We're proud of our track record of successful deals! And in addition, their specifics can be a great source of information when you're considering a new project. Read on to learn all the ins and outs:
AS Vantage Holding sold SERO Elektronik to DBAG
MP Corporate Finance acted as the exclusive financial advisor to AS Vantage Holding in the sale of SERO Elektronik to Deutsche Beteiligungs (DBAG).
Founded in 1992 and located in Rohrbach (DE), SERO – Schröder Elektronik Rohrbach GmbH – is an EMS provider ranking first in terms of performance among European peers and acts as a primary and preferred supplier to a rich portfolio of industry leading Tier-1 automotive suppliers. The company's unmatched performance is based on a fully automated production park, self-developed testing equipment and an extremely high focus on manufacturing processes perfectly set up for high volume business.
Over the past two years the founder gradually retreated from the daily business and handed over operational responsibility to a new CEO.
MP was mandated by the founder to sell 100% of the company and to find the right partner for SERO who can drive the future growth of the company together with the new CEO.
DBAG was looking for an investment opportunity within the sector for automotive electronics and identified SERO as a great chance to get into the driver seat with the best performing company in the European EMS market.
MP Value Add
Through an early involvement by the seller, MP's transaction team was able to ideally set up the company as well as prepare the management for the upcoming sales process, particularly due to their sector knowledge and deep understanding of the industry's value drivers.
A pre-marketing phase not only gave the founder an early indication of interest in the market but also increased the targets attractiveness as only a selected few serious buyers were chosen for a competitive process.
MP managed to exceed the seller's deal value expectation by driving multiple parallel processes to maximize the outcome for our client.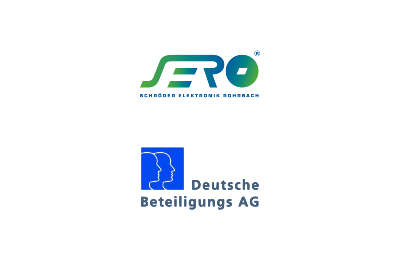 AS Vantage Holding sold SERO Elektronik to DBAG
We are deeply impressed about the M&A-process knowledge of MP. Especially their professional experiences of the EMS market were most valuable. The whole MP team did an excellent job and are highly recommended.

Armin Schröder, Founder at SERO Elektronik, Germany
The MP team was present at every stage of the transaction process and acted in a coordinated and strategic manner even in the smallest matters. From the seller's point of view, this support function always gave us a good feeling of controlling the process and achieving an optimal and sustainable result for all parties involved.

Dr. Ralf Hasler, Majority Shareholder & CEO at Lacon Electronics, Germany
The latest information about MP
Ready to start?!
Our teams of specialised dealmakers and ambitious M&A
challengers, are ready to take on your challenge – and exceed your expectations, every day.
Market leader in 8 fields of expertise
600+ industrial M&A projects
60+ professionals form the largest industrial M&A team
Adding credibility to your deal
Maximising your value with our challenger mindset