Our Deals
We're proud of our track record of successful deals! And in addition, their specifics can be a great source of information when you're considering a new project. Read on to learn all the ins and outs:
SüdBG's addifinity testa sold TKW to Henn
MP Corporate Finance acted as the exclusive financial advisor to addfinity testa and management in the sale of TKW Molding
TKW Molding GmbH, headquartered in Blankenhain, Germany, is the globally leading Tier 2 supplier of primarily occupant safety system parts and other parts for the automotive industry.
Henn GmbH & Co. KG, headquartered in Dornbirn, Austria, is an automotive component specialist, focussing on connection systems, made of metal, plastic and rubber.
The transaction provides Henn best-in-market expertise to further develop and grow its polymer based connection systems.
MP Value Add
Approaching the right investors: MP approached an international set of potential investors. MP's first hand sector expertise ensured that investors who are by no means obvious (e.g. HENN) were also included in the process.
Facilitator of process speed: MP managed to execute the complete M&A process from kick-off to closing within 9 weeks while at the same time achieving an above market valuation.
Managing transaction complexity: MP was able to implement a complex transaction structure without compromising any party's position. The structure allowed for a fast and clean exit with optimal risk allocation.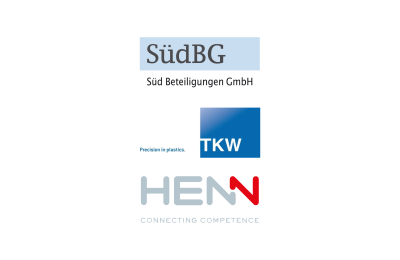 SüdBG's addifinity testa sold TKW to Henn
Thanks to a trustful and transparent cooperation, you feel very well and comprehensively looked after as a seller. This includes factors such as an intensive preparation phase for the transaction, the analysis of the company's own business model, the target markets and the strategic selection of potential buyers with an international orientation, as well as the rapid implementation of the transaction up to the signing of the SPA-contract. We have greatly appreciated the full commitment of the MP team, especially in more critical phases of the process.

Joachim Hug, Managing Director at Sued Beteiligungen GmbH
The latest information about MP
Ready to start?!
Our teams of specialised dealmakers and ambitious M&A
challengers, are ready to take on your challenge – and exceed your expectations, every day.
Market leader in 8 fields of expertise
600+ industrial M&A projects
60+ professionals form the largest industrial M&A team
Adding credibility to your deal
Maximising your value with our challenger mindset