Our Deals
We're proud of our track record of successful deals! And in addition, their specifics can be a great source of information when you're considering a new project. Read on to learn all the ins and outs:
Novares acquired Miniature Precision Components (MPC)
MP acted as the exclusive buy-side advisor to Novares in the acquisition of MPC
Novares is one of the world's leading automotive plastics suppliers for engine, interior and body parts serving OEMs on a global scale with innovative solutions and superior quality products.
MPC, with a turnover of USD 265m in 2018, is a recognized leader in the design, manufacturing, and assembly of highly engineered plastic components, sub-assemblies and integrated modules for global automotive vehicle manufacturers. The MPC's 6 manufacturing facilities are located in the US (Wisconsin and Tennessee) and Mexico.
The acquisition of MPC doubles the sales of Novares' engine business and enables Novares to achieve a critical size with a global reach to position itself among the world's leading suppliers of powertrain components. This transaction also strengthens Novares' footprint in North America and its commitment to remain close to its customers allowing for joint development activities and technical support.
MP Value Add
MP acted as the exclusive buy-side advisor to Novares throughout the entire transaction process.
The acquisition of MPC is in line with the strategy of Novares of being a fast-growing agile global partner of OEMs.
Leveraging upon its existing contact network and pursuing a structured acquisition process, MP's transaction team played a key role in managing the due diligence, transaction analysis/structure, all cross-border communications, and SPA negotiations. Based on the deep industry knowledge and extensive transaction experience, MP succeeded in completing this cross-border transaction beneficial to the sustainable development of all parties involved.
On top of international organic growth, Novares will further expand its market footprint through selected add-on acquisitions whereof several potential targets have already been identified by MP.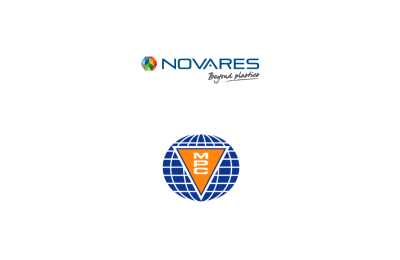 Novares acquired Miniature Precision Components (MPC) from the shareholders
From past experience, I knew I can always count on the MP-team. MP has proved again, even on the last mile of this transaction which was particularly intense and time-consuming for everybody, to be extremely competent, proactive and tireless - It is always very good to have MP onboard!

Pierre-Olivier Beck, Head of M&A and Corporate Dev. at Novares, France
The latest information about MP
Ready to start?!
Our teams of specialised dealmakers and ambitious M&A
challengers, are ready to take on your challenge – and exceed your expectations, every day.
Market leader in 8 fields of expertise
600+ industrial M&A projects
60+ professionals form the largest industrial M&A team
Adding credibility to your deal
Maximising your value with our challenger mindset