Our Deals
We're proud of our track record of successful deals! And in addition, their specifics can be a great source of information when you're considering a new project. Read on to learn all the ins and outs:
Schur Flexibles acquired Scandiflex from Tilgmann Group
MP Corporate Finance acted as the exclusive financial advisor to Schur Flexibles in the acquisition of Scandiflex
Scandiflex Pac AB, headquartered in Landskrona, Sweden, was founded in 1985. The flexible packaging player offers printing and laminating solutions, predominantly for the fresh and dry food industry.
Tilgmann Group was founded almost 150 years ago and is headquartered in Helsinki, Finland. The Group is focussed on packaging materials having two packaging companies in their portfolio.
Schur Flexibles Group provides made-to-measure high-barrier packaging solutions for the food, tobacco and pharmaceutical industries. The group operates 23 specialised production plants in Germany, France, the UK, Finland, Denmark, the Netherlands, Poland, Slovakia, Greece, and Russia. With sales of c. € 520m, Schur Flexibles is one of the top European companies in the industry.
The acquisition of Scandiflex strengthens Schur Flexibles' position in Scandinavia and provides significant synergy potential stemming from the integration in the group's value chain.
MP Value Add
MP has been providing its flexible packaging industry expertise to Schur Flexibles since its foundation in 2012. The acquisition of Scandiflex marks the 15th acquisition for the Group.
MP identified Scandiflex as a suitable target for Schur Flexibles' strategy and facilitated transaction negotiations with Tilgmann Group.
After signing a detailed term sheet, MP managed and coordinated a focused due diligence process in close collaboration with the Schur Flexibles team and its external due diligence advisors.
Within three months from the date of the term sheet, MP succeeded in completing this cross-border transaction beneficial to the sustainable development of all parties involved.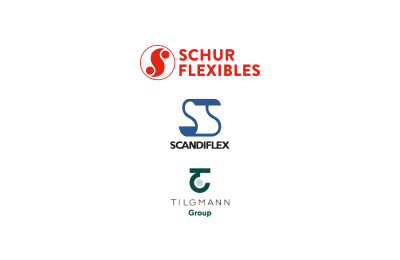 Schur Flexibles acquired Scandiflex from Tilgmann Group
The latest information about MP
Ready to start?!
Our teams of specialised dealmakers and ambitious M&A
challengers, are ready to take on your challenge – and exceed your expectations, every day.
Market leader in 8 fields of expertise
600+ industrial M&A projects
60+ professionals form the largest industrial M&A team
Adding credibility to your deal
Maximising your value with our challenger mindset