Our Deals
We're proud of our track record of successful deals! And in addition, their specifics can be a great source of information when you're considering a new project. Read on to learn all the ins and outs:
TTP AG and TRIPLAN AG acquired PHARMAPLAN
MP Corporate Finance acted as exclusive M&A advisor to TRIPLAN AG in the acquisition of PHARMAPLAN, creating a leading European engineering player
TTP AG is an operational holding company specializing in engineering services for the process industry. The company is the majority shareholder of TRIPLAN AG, an engineering service company with focus on the life science, chemical and petrochemical sectors and a team of 420 engineers.
As of 1 April 2019, TTP AG acquired four subsidiaries in Switzerland, Germany, France and Belgium of the Danish pharma engineering group NNE A/S. The entities, which were formerly known as PHARMAPLAN, have outstanding expertise in pharma and biotech engineering and a blue-chip customer base. In Switzerland in particular, PHARMAPLAN is the unchallenged market leader.
The carve-out transaction is absolutely transformative for TTP AG and provides access to attractive new customers and growth segments. PHARMAPLAN's local presence, competencies, business areas and value chains are highly complementary to TTP AG's existing operations within the TRIPLAN Group. TTP AG will manage the four NNE subsidiaries as largely independent companies and plans to revive the PHARMAPLAN brand name, under which the companies were known until 2017.
MP Value Add
MP supported TRIPLAN's management and board in the development of the company's growth and buy & build strategy. Focusing on the DACH region, MP performed a thorough market and target research, identifying and analyzing a number of potentially suitable companies based on relevant parameters.
Building on its deep sector know-how and M&A experience, MP skillfully guided TTP AG through the transaction process with NNE. The team coordinated the various workstreams in a complex carve-out transaction, balancing the information requirements of the individual stakeholders and the need for an expeditious and resource-efficient transaction.
Throughout the process, MP managed communications with the seller to achieve a mutually successful transaction, which created a leading European engineering group for the Pharma, Chemical and Petrochemical industry sectors.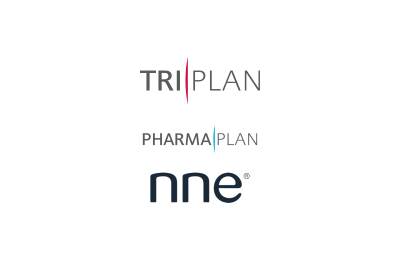 TTP AG and TRIPLAN AG acquired PHARMAPLAN from NNE
MP was very supportive in identifying the acquisition target. The continuous support during the process up to the signing has always been professional and focused.

Dr. Andreas Bonhoff, CFO at TRIPLAN AG, Germany
The latest information about MP
Ready to start?!
Our teams of specialised dealmakers and ambitious M&A
challengers, are ready to take on your challenge – and exceed your expectations, every day.
Market leader in 8 fields of expertise
600+ industrial M&A projects
60+ professionals form the largest industrial M&A team
Adding credibility to your deal
Maximising your value with our challenger mindset