Our Deals
We're proud of our track record of successful deals! And in addition, their specifics can be a great source of information when you're considering a new project. Read on to learn all the ins and outs:
Sioux Group acquired 4 Plus from the founders
MP Corporate Finance acted as the exclusive financial advisor to Sioux in the acquisition of 4 Plus
SIOUX Group caters to customers from various industries providing development and engineering services for both hardware and software. The Dutch company employs its unique competences in mathware, data analytics as well as electronics- and mechatronics engineering and design to bring its customers high-tech solutions to life.
A renown player in the Netherlands, SIOUX Group aims at diversification of its OEM customer portfolio as well as establishing a major footprint in the important Southern German market.
The acquisition of 4 Plus, an engineering services provider catering predominantly to customers active in Medical Technology marks the first step in the conquest of the German market with SIOUX establishing a footprint in Germany's medical valley around Nürnberg and Erlangen.
Mr. Arnoud de Geus, Director of New Business Development at SIOUX explains the strategic rational behind the transaction: "4 Plus has a huge innovation potential and has a lot of experience in the field of medical technology. At the same time 4 Plus, like us, values a corporate culture in which people are central. It is a perfect match."
MP Value Add
Focusing on the Southern German region, MP performed a thorough market and potential target research, identifying more than 200 suitable companies targeting OEM customers from MedTech, Smart Automation and Industrial Equipment.
4 Plus was quickly identified as a top target with the MP project team and SIOUX arriving at the right place at the right time, as the founders were looking for a strong partner to leverage the company's full potential.
MP successfully navigated all stakeholders requirements, directing a swift and resource-friendly process that was completed within 8 weeks from signing of the Memorandum of Understanding. The MP project team acted as a bridging entity during the due diligence as well as a sparring partner during drafting and negotiating the SPA.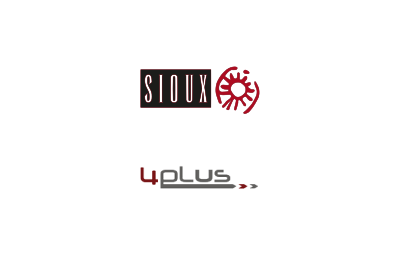 Sioux Group acquired 4 Plus from the founders
Working with MP was a blessing for us. We are in a unique niche as high tech engineering company, and MP already understood our business at the start and quickly familiarized themselves with our company details. We trust them to speak on our behalf, and they have a very professional way of working.

Arnoud de Geus, Director of New Business Development at Sioux Group, Netherlands
The latest information about MP
Ready to start?!
Our teams of specialised dealmakers and ambitious M&A
challengers, are ready to take on your challenge – and exceed your expectations, every day.
Market leader in 8 fields of expertise
600+ industrial M&A projects
60+ professionals form the largest industrial M&A team
Adding credibility to your deal
Maximising your value with our challenger mindset