Our Deals
We're proud of our track record of successful deals! And in addition, their specifics can be a great source of information when you're considering a new project. Read on to learn all the ins and outs:
Paccor acquired EDV Packaging
MP acted as the exclusive buy-side advisor to Paccor in the acquisition of EDV
Paccor, leading European heavyweight in the rigid food packaging with innovative solutions and superior quality products, has taken over the majority stake in EDV Packaging.
EDV Packaging is a renowned rigid barrier packaging manufacturer for the food industry delivering products which require higher protection against oxygen migration including coffee capsules made from polypropylene, as well as made out of advanced bio compostable materials.
This acquisition further strengthens Paccor's presence in rigid barrier packaging applications and supports its growth strategy by entering into the highly attractive and fast-growing coffee capsule market in Europe.
It will also enable Paccor to reach synergies such as combining sales forces or leveraging EDV's presence in the Asian and South American market.
MP Value Add
Based on MP`s deep packaging knowledge, MP has carefully identified one of the utmost suitable targets for Paccor's dedicated growth strategy.
MP succeeded in this structured M&A process to enable the acquisition within less than 3 months via a tailored process strategy as well as with its unique bid structure.
Throughout the entire transaction process MP acted as the exclusive buy-side advisor to Paccor including but not limited to:
Definition of M&A Strategy
Target Identification
Process Strategy
Valuation & Compilation of Non-binding Offer
Due Diligence Coordination & In-depth Due Diligence Reports Analysis
Compilation of Binding Offer
SPA & SHA Negotiations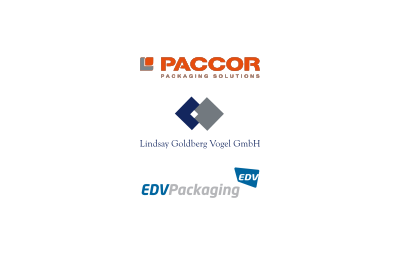 Paccor acquired EDV Packaging from the founders
MP assumed a key role in the acquisition of EDV Packaging which is the first add-on for PACCOR, since its spin-off  in 2018. Due to MP's excellent knowledge of the market, PACCOR will be able to extent its leading position in the European rigid food packaging market

Andreas Schütte, CEO at Paccor Packaging GmbH
The latest information about MP
Ready to start?!
Our teams of specialised dealmakers and ambitious M&A
challengers, are ready to take on your challenge – and exceed your expectations, every day.
Market leader in 8 fields of expertise
600+ industrial M&A projects
60+ professionals form the largest industrial M&A team
Adding credibility to your deal
Maximising your value with our challenger mindset