Our Deals
We're proud of our track record of successful deals! And in addition, their specifics can be a great source of information when you're considering a new project. Read on to learn all the ins and outs:
Pharmavize sold majority stake to Mentha Capital
MP Corporate Finance acted as the exclusive financial advisor to Pharmavize's owners, in the sale of a majority stake in Pharmavize NV, a Belgium-based pharmaceutical CDMO, to Mentha Capital, a Dutch financial investor, in order to pursue a Buy-&-Build strategy.
As part of its efforts to further concentrate on its growth as high-quality provider of contract development and manufacturing as well as regulatory services to the pharmaceutical industry, Pharmavize's shareholders agreed to sell a majority to Dutch private equity firm Mentha Capital.
Pharmavize provides the highest possible standard of CMC development services to a broad customer base from emerging bio-tech to tier-one pharmaceutical companies. Pharmavize is a contractor specialized in the development and manufacturing of early phase clinical studies and is operating a well-respected regulatory & compliance consultancy department. The company is serving a broad customer base from emerging bio-tech to tier-one pharmaceutical companies from all over the world, including Europe, the United States and Japan.
The participation of Mentha Capital adds to Pharmavize a strong and entrepreneurial partner to successfully further develop and internationalize the business and support Pharmavize on its growth path through a structured Buy-&-Build strategy.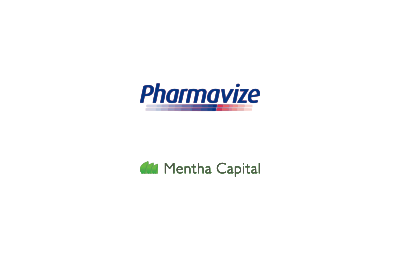 Pharmavize sold a majority stake to Mentha Capital
We experienced MP to be a highly knowledgeable partner who advised us throughout the transaction process. We highly appreciated their full service: they helped us in many ways from company presentation support over deal negotiation to contract making. Our sincere appreciation to the dedicated team for their professionalism and perseverance.

Harry Christiaens, CEO at Pharmavize, Belgium
The latest information about MP
Ready to start?!
Our teams of specialised dealmakers and ambitious M&A
challengers, are ready to take on your challenge – and exceed your expectations, every day.
Market leader in 8 fields of expertise
600+ industrial M&A projects
60+ professionals form the largest industrial M&A team
Adding credibility to your deal
Maximising your value with our challenger mindset