Our Deals
We're proud of our track record of successful deals! And in addition, their specifics can be a great source of information when you're considering a new project. Read on to learn all the ins and outs:
PLUTA RA sold Reinhold Meister to Felbermayr Group
MP Corporate Finance acted as the exclusive financial advisor to law office PLUTA, the insolvency administrator of Reinhold Meister GmbH, a specialist for hydraulic engineering, earthworks and pipeline construction, in the trade sale to Felbermayr Group.
Reinhold Meister GmbH is a well reputed and highly experienced construction specialist with a niche strategy in hydraulic engineering and ground engineering. Since its foundation in 1974, the company has realized a stunning number of projects all over Europe. Felbermayr Group is a Europe-wide competent and high-performance partner with over 1,800 employees providing solutions for the most difficult transport problems as well as know-how and expertise in areas such as road, rail and water transport as well as the leasing of cranes, working platforms and lift trucks, and heavy assembly. In the construction field, the service portfolio is rounded out with areas ranging from building construction, underground construction and special ground constructions, demolition, the sale of gravel up to solutions for waste management.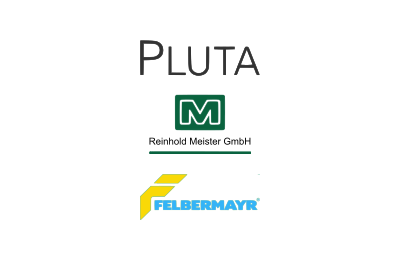 Pluta sold Reinhold Meister to Felbermayr
The latest information about MP
Ready to start?!
Our teams of specialised dealmakers and ambitious M&A
challengers, are ready to take on your challenge – and exceed your expectations, every day.
Market leader in 8 fields of expertise
600+ industrial M&A projects
60+ professionals form the largest industrial M&A team
Adding credibility to your deal
Maximising your value with our challenger mindset