Our Deals
We're proud of our track record of successful deals! And in addition, their specifics can be a great source of information when you're considering a new project. Read on to learn all the ins and outs:
PolyCine GmbH sold to Armira
MP Corporate Finance acted as the exclusive financial advisor to the shareholders in the sale of PolyCine GmbH, the leading supplier to the pharmaceutical industry of non-PVC films for intravenous therapy bags to German industrial holding group Armira.
Founded in 2002, PolyCine GmbH is today a highly reputable supplier to the pharmaceutical industry as a global leader in specialty pharma packaging. Through its unique know-how and superior production process, the company provides the most advanced PP-based pharma films and tubes for parenteral applications such as intravenous therapy (IV), parenteral nutrition, blood component bags, dialysis (CAPD) or rinsing bags. With headquarters in Schiffweiler (DE) and an export share of more than 90%, PolyCine supplies pharmaceutical manufacturers in over 30 countries globally.
In course of a succession arrangement led by MP, the two founders sold the company to the Munich-based industrial holding Armira. With a long-term perspective as well as entrepreneurial mindset and backed by reputable entrepreneurial families, the new owner represents an ideal partner for PolyCine to sustainably develop the company and accompany its further growth path.
Based on extensive industry knowledge the transaction team of MP executed a swift and tailored M&A process and closely supported PolyCine's shareholders throughout the entire process.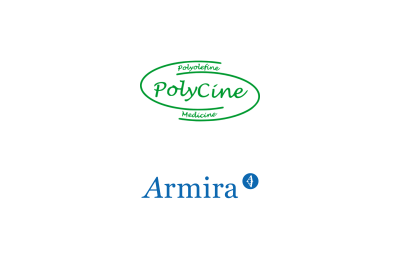 PolyCine sold to Armira
Throughout the project MP has done an excellent job in structuring the process, presenting the company to investors and efficiently executing the transaction with the optimal partner for the company. We highly appreciate the very pleasant cooperation with the team and the outcome they achieved.

Martin Schmidtlein & Thomas Nicola, Founders at PolyCine GmbH, Germany
The latest information about MP
Ready to start?!
Our teams of specialised dealmakers and ambitious M&A
challengers, are ready to take on your challenge – and exceed your expectations, every day.
Market leader in 8 fields of expertise
600+ industrial M&A projects
60+ professionals form the largest industrial M&A team
Adding credibility to your deal
Maximising your value with our challenger mindset