Our Deals
We're proud of our track record of successful deals! And in addition, their specifics can be a great source of information when you're considering a new project. Read on to learn all the ins and outs:
Regnerbau Calw sold to The Toro Company
MP Corporate Finance acted as the exclusive financial advisor to the owners of Regnerbau Calw and its wholly owned subsidiary Perrot Polska in the sale of the company to US-based The Toro Company, a leading provider of professional irrigation equipment and Solutions.
Regnerbau Calw is a world-market leader in specialist irrigation solutions for professional applications, mainly targeting sports turf irrigation. Through its wholly owned subsidiary Perrot Polska, the Company further provides high-quality pipes and quick-coupling solutions for temporary aquifer systems.
The acquisition of Regnerbau Calw allows The Toro Company to tap into complementary niche market applications in professional irrigation solutions. Says Rick Olson, CEO of The Toro Company: "This acquisition is consistent with our strategy to grow in the professional, water and global markets, and provides an expanded offering of professional irrigation solutions to better serve our customers."
Through the transaction Regnerbau Calw will greatly profit from The Toro Company's outstanding sales presence and corporate structure, thus offering unique opportunities to further develop and grow its successful business. According to Mr Fleig, former co-owner of the Company "Toro will help expand our global footprint and take our business to the next level".
MP Corporate Finance took the helm during the thorough due diligence as well as the final negotiation phase, managing and aligning different mind-sets and ways-of-work resulting from an owner-managed SME target and a global corporate buyer. MP Corporate Finance thus succeeded in ensuring a time- and resource efficient process.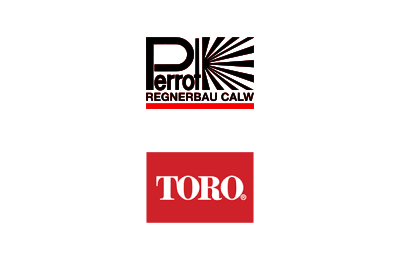 Perrot Regnerbau Calw sold to TORO Group
If I had to sell my company again I would not even consider to engage anybody else than MP! Their approach is extremely professional over the whole process. They are strong negotiators who also guided us through the due diligence process to meet all requirements of a global, US-listed buyer to ensure a successful partnership.

Alexander Fleig, Former co-owner at Regnerbau Calw, Germany
The latest information about MP
Ready to start?!
Our teams of specialised dealmakers and ambitious M&A
challengers, are ready to take on your challenge – and exceed your expectations, every day.
Market leader in 8 fields of expertise
600+ industrial M&A projects
60+ professionals form the largest industrial M&A team
Adding credibility to your deal
Maximising your value with our challenger mindset