Our Deals
We're proud of our track record of successful deals! And in addition, their specifics can be a great source of information when you're considering a new project. Read on to learn all the ins and outs:
Propak sold to Polinas
MP Corporate Finance acted as financial advisor to the owners of Turkish Propak, a leading converter of flexible packaging for snacks markets, to film manufacturer Polinas, a group company of Yildiz Holding.
With headquarters in Istanbul (TR), Propak is a specialized converter of flexible packaging materials for snacks, confectionery and nuts & dried fruits markets. The company mainly supplies its products to multinational customers and regional leaders in Western Europe and Turkey (60% export share). Propak operates a leading-edge production facility in Düzce, east of Istanbul, and is able to provide the full spectrum of flexible packaging converting at highest quality. The company generates c. € 60m sales with about 300 employees.
Polinas is a leading manufacturer of BOPP, BOPET, CPP, metallized, coated, barrier and holographic film and tear tapes with a total production capacity of about 200.000 tons per year. The company has it's headquarter and production in the Izmir region and offices in Istanbul and the US. Polinas is part of Yildiz Holding, one of the largest food manufacturers in Europe and MENA with annual sales of around € 10bn.
After significant investments in its production facility over the past years, the acquisition of Propak is another important step in Polinas' growth strategy as it further adds consumer packaging converting capabilities to Polinas' value chain. MP Corporate Finance acted as sell-side advisor to Propak and its shareholders, Southeast Europe Equity Fund II, a fund managed by SEAF and founding shareholder Serdar Cetin during the transaction.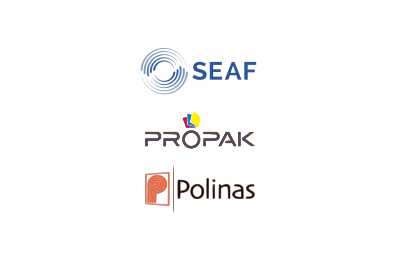 SEAF-managed Southeast Europe Equity Fund II sold Propak to Polinas
The latest information about MP
Ready to start?!
Our teams of specialised dealmakers and ambitious M&A
challengers, are ready to take on your challenge – and exceed your expectations, every day.
Market leader in 8 fields of expertise
600+ industrial M&A projects
60+ professionals form the largest industrial M&A team
Adding credibility to your deal
Maximising your value with our challenger mindset