Our Deals
We're proud of our track record of successful deals! And in addition, their specifics can be a great source of information when you're considering a new project. Read on to learn all the ins and outs:
RHI AG sold two fused cast production plants to LIVIA
MP Corporate Finance acted as the exclusive financial advisor to RHI AG in the sale of Refel S.p.A and CJSC RHI Podolsk Refractories, two fused cast manufacturers, to Munich based Investor LIVIA Corporate Development.
RHI AG is a globally operating supplier of high-grade refractory products, systems and services. RHI AG employs c. 7,900 employees, operates around 30 production facilities and more than 70 sales offices, generates a turnover of € 1.7 billion and has recently merged with Magnesita.
Refel S.p.A., headquartered in San Vito al Tagliamento in Italy, is an established leading manufacturer of high quality fused-cast refractory products for the global glass industry.
CJSC RHI Podolsk Refractories, headquartered in Moscow, Russia, is the leading local player in the Russian fused-cast refractory market.
The divestiture of the two production units was motivated by the implementation of a new strategy for the business unit Glass.
LIVIA is an independent industrial holding as well as the private investment firm of Prof. Dr. Dr. Peter Löw. LIVIA invests in a diverse spectrum of assets, ranging from corporates, real estate, agricultural, emerging markets, and fine arts & antiques.
MP executed the transaction leveraging upon outstanding Carve-out expertise, successfully approaching the challenges related to cutting the ties between the Group and the two targets (incl. IT, Sales, Purchase, Legal). On top of that, the deal team of MP secured a confidential process and adopted to the requirements of a publicly listed seller, coordinated six bidders throughout due diligence phase, and led the commercial negotiations in close cooperation with the principals and lawyers.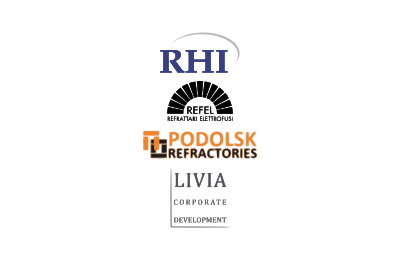 RHI AG sold two fused cast production plants to LIVIA
MP being on the "opposite side of the table", we highly appreciated to find professionalism, deal orientation and remarkable solution oriented thinking in the transaction team of MP. This was especially enjoyable as the highly complex transaction comprised two individual carve-out deals in different legislations. Although the MP team members are tough negotiators, we found amicable common ground and enjoyed working with them throughout the process.

Franz Maurer, CFO at LIVIA Corporate Development, Germany
The latest information about MP
Ready to start?!
Our teams of specialised dealmakers and ambitious M&A
challengers, are ready to take on your challenge – and exceed your expectations, every day.
Market leader in 8 fields of expertise
600+ industrial M&A projects
60+ professionals form the largest industrial M&A team
Adding credibility to your deal
Maximising your value with our challenger mindset