Our Deals
We're proud of our track record of successful deals! And in addition, their specifics can be a great source of information when you're considering a new project. Read on to learn all the ins and outs:
adapa acquired Sidac
MP Corporate Finance acted as the exclusive M&A advisor to adapa in the acquisition of Sidac
With annual revenue of approx. EUR 34 million in 2020 and a workforce of 120 employees, Sidac is a respected producer of flexible packaging in Italy.
Sidac's product portfolio primarily encompasses complex laminates supplied on reels and used in the ready-to-eat convenience food (stand-up pouches) – a market segment experiencing dynamic growth thanks to the reduction of material use while maintaining a high level of functionality as a sustainable packaging alternative.
With its modern machinery park and excellence in flexo and roto printing, Sidac today ranks among the leading players in Italy. As part of an industry-leading group, Sidac will substantially enhance the visibility of its strengths and competencies across the European market.
The acquisition of Sidac marks adapas first domestic subsidiary in Italy and adds a strong centre of excellence for customised and high-quality packaging solutions to the group.
MP Value Add
As the buy-side project lead, MP coordinated the entire M&A process from day one to closing. By achieving signing within less than three months from term sheet execution, MP succeeded in seamlessly completing this complex cross-border transaction including a reverse merger and real estate transaction – a particular challenge during the ongoing COVID pandemic.
MP thus helped establish not only adapas first foothold in Italy, one of the key growth markets for the entire group, but to further strengthen the group's exposure to the highly attractive pouch product segment.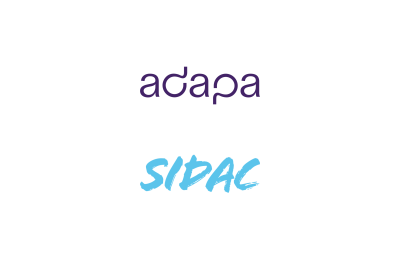 adapa acquired Sidac from the Shareholder Consortium
The latest information about MP
Ready to start?!
Our teams of specialised dealmakers and ambitious M&A
challengers, are ready to take on your challenge – and exceed your expectations, every day.
Market leader in 8 fields of expertise
600+ industrial M&A projects
60+ professionals form the largest industrial M&A team
Adding credibility to your deal
Maximising your value with our challenger mindset