Our Deals
We're proud of our track record of successful deals! And in addition, their specifics can be a great source of information when you're considering a new project. Read on to learn all the ins and outs:
Schur Flexibles Group acquired a majority holding in Drukkerij Zwart
MP Corporate Finance acted as the exclusive financial advisor to Schur Flexibles Group in the acquisition of a majority holding in Drukkerij Zwart, one of the leading Dutch companies in the flexible packaging sector.
The Schur Flexibles Group with 13 plants and its headquarter in Baden near Vienna and around 1,350 employees has specialised in innovative, high quality and made-to-measure high-barrier packaging solutions for the food, tobacco and pharmaceutical industries.
The acquisition of Zwart marks the first acquisition under the new owner, Lindsay Goldberg, initiating a new phase of growth.
Drukkerij Zwart B.V. supplies international customers in the tea, coffee and confectionary sectors and is increasingly represented on European as well as on international markets. Alongside the very modern and efficient main plant in Amersfoort in the Netherlands, the company also operates a production location in St. Petersburg in Russia. The current management will remain in place and continues to be co-owner of Zwart.
MP Corporate Finance has been retained by Schur Flexibles Group as financial advisor supporting the buy&build approach since 2011. In the context of the contemplated transaction, the project team of MP acted as overall project lead. Following the identification of the company, the initial approach of its owners, the valuation and drafting of the offer documentation, MP coordinated the due diligence team streamlining information flow towards a focused negotiation phase. MP Corporate Finance led the commercial negotiations in close cooperation with the principals and lawyers towards a mutual signing.
With the acquisition of Zwart, the Group has supplemented its portfolio by a true specialist in packaging production for smaller order sizes and further complemented its high-end product portfolio for well selected niche markets.
Closing of the transaction is subject to approvals by competition authorities in certain countries and other customary closing conditions.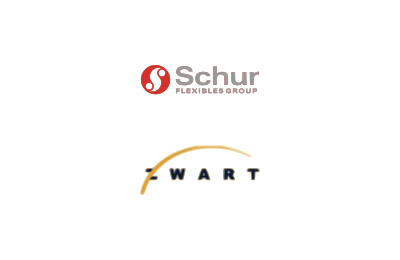 Schur Flexibles Group acquired Drukkerij Zwart
For M&A in the packaging industry MP is in my view the first address in Europe. The proactive, hard-working and very pragmatic attitude were elementary success factors in our Project.

Jakob A. Mosser, Founder and CEO at Schur Flexibles
The latest information about MP
Ready to start?!
Our teams of specialised dealmakers and ambitious M&A
challengers, are ready to take on your challenge – and exceed your expectations, every day.
Market leader in 8 fields of expertise
600+ industrial M&A projects
60+ professionals form the largest industrial M&A team
Adding credibility to your deal
Maximising your value with our challenger mindset